Choose the Right Wedding Flower Arrangement
This entry was posted on July 3, 2018 by Blooms Only.
Weddings have always been splendid affairs in India. The rituals, the celebrations and sweet memories culminate into a wedding. It is bond of two individual who are ready to take a journey of life together with the blessings and wishes from family and friends. Hence, marriage is meant to be special. The bride and groom always want this day to be cherished over the years. They take extra care to ensure that everything looks best.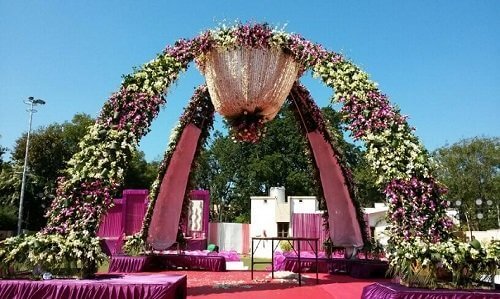 Flowers have always been a significant part of wedding decoration. Though the use of flowers differs, a little floral touch always brings charm and freshness for any function and event. The wedding flower arrangements also depend upon the venue. If the wedding is indoor, you can go for less arrangement as already the space is made ready. However, if the wedding is outdoor, you need to use more flowers to make it more enchanting.
You can even plan a floral theme for your wedding. Matching the shades of flowers accordingly so that they can complement with other decor elements. If possible,go for seasonal flowers to bring in the weather freshness. Also, keeping in mind the favorite flowers of bride and groom, you can use those flowers as well.
While buying flowers, look for a good florist who can provide you best wedding flowers. Book for a florist who can provide flower delivery packaged properly at your place so that you don't waste your time. While searching for florists, you can search on the internet. Check their reputation and work experience. Look for their reviews before hiring so that you would not be disappointed on your wedding day.
Blooms Only is a wedding florist in Pune who have been delivering quality flowers in the city. They supply flowers for various events and functions and also deliver to your loved ones from you.