Ganpati Decoration With Glasses And Candles
This entry was posted on August 31, 2018 by Blooms Only.
Ganesh Chaturthi is a much-celebrated festival and comes after a long festive season. The celebration marks a special bonding with the close relatives, friends, and it's all about feasting and elaborative decoration. Ganpati hails his blessings, and people take no chance when it comes to decorating the Lord Ganesha in their unique ways. Though many do it with professional agencies, others would give it a personal touch by doing it all themselves.
That's why we brought you some homemade Ganpati decoration ideas for decoration without shelling out much money:
How to begin the DIY Decoration?
So you have checked many websites giving you hoards of ideas to decorate but have you thought once are they doable in a limited time frame? Let see how you should plan the decoration.
Keep it minimal: There is no point in spending too much and invest in stuff which will be discarded later.
Simple and effective: We know you are very much inspired by those YouTube videos but keep in mind those are done by professionals so make sure you select the decoration with kinds of stuff which are easily available and simple to do.
Unique: Finally it should be unique so that your friends and family should feel amazed with your DIY efforts.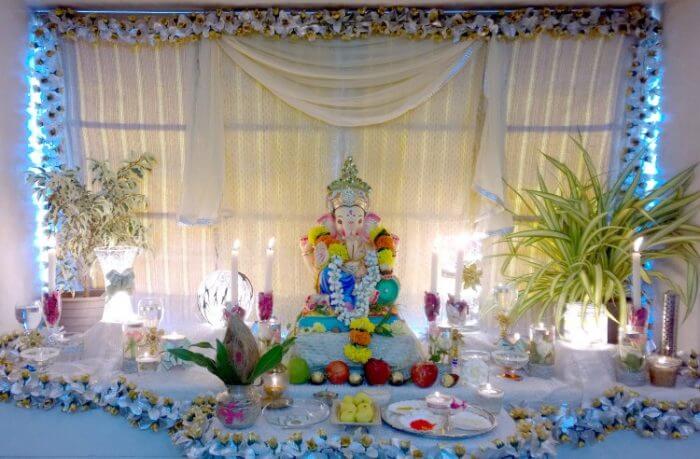 Try Ganpati Decoration with Glasses And Candles
Always go with items which are readily available at home and decorative stuff you can find at your local store. Here we are taking simple items like glasses, candles, a string of red or gold flowers used as a border.
Step 1: Collect the Glasses
Collect all glasses available at home, take different sizes. Bring all the gift wrapping or any items of your choice to decorate the glasses.

Step 2: Add Glasses in a pool of colour
Start coloring the glasses with any colour you have but make sure you make sets of glasses and decorate them differently.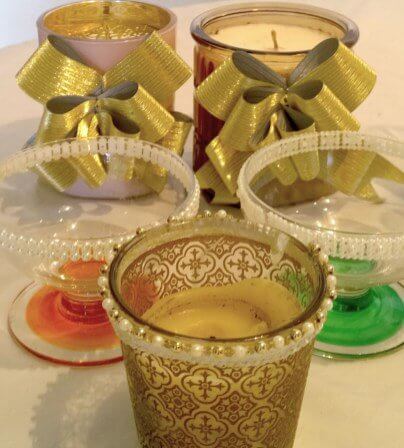 Step 3: Tie the DIY flowers around the Glass & Candles
Now you need to tie the different flowers and strings around glasses and candles to give them a gorgeous look.
Step 4: Light up the Stage
This is very important as candles alone would not give a dazzling effect here you can place some large jars you will get it in your kitchen and add lights into them. Do it nicely.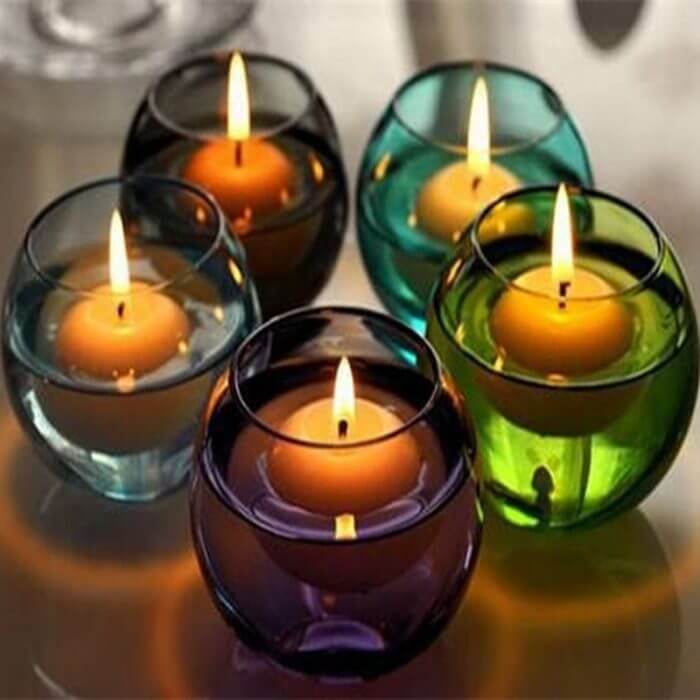 Step 5: Last but the least deck your Stage
Select a nice place and put nice curtains behind to cover the background. Nicely place all your glasses and candles you can use empty boxes to place your candles and glasses in different levels. Next, you can also use small plants to complete your ganpati decoration.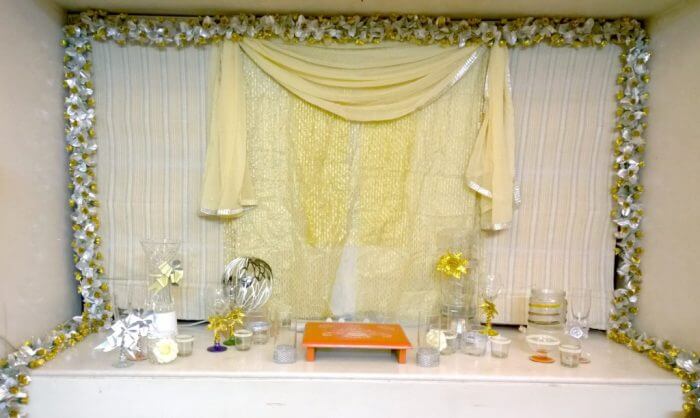 Hope you have enjoyed the article try this year and comment below to show us your DIY decoration you can also enhance the entire effect by adding cheap wholesale fresh flowers as they will add a festive feel.