Carnation - The Official Flower of Mother's Day
This entry was posted on July 3, 2018 by Blooms Only.
Are you ready for the approaching Mother's Day?Be ready to pamper your Mother with your love and affection. This is the day for honoring her Motherhood. You need to treat her specially to show your love and respect towards her. You can indulge in her favourite activities and spends much as time with her. Apart from your Mother, you can also honour your other maternal relationships like aunt and grandmother on this day. This is the day to make them realise their significance in your life. You can send flowers for Mother's Day to make them happy.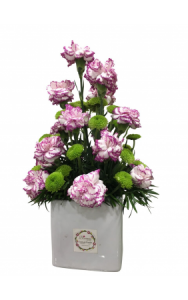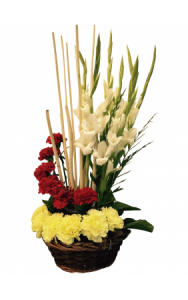 Carnation is one of the significant flowers on Mother's Day. Coming from the species of Dianthus, Carnation is mostly native to Mediterranean region. There are found in shades of pink, purple, red, white,blue and yellow among others. In 1907, Anna Jarvis chose Carnation as the emblem of Mother's Day flower as it was her Mother's favourite flower. Since then it has become official flower of Mother's Day in various countries. If you look at symbolic meaning of Carnation colours like admiration, deep love,affection, pure and undying love among others, it will relate to a Mother's qualities. This itself proves its popularity for Mother's Day. If you wantMother's Day flower delivery in Pune,you can connect with Blooms Only.
Nowadays, online florists have made buying flowers easy. You must pick your choice, pay through internet and get delivered at the desired address. Sending Mother's Day flowers online to your loved ones has saved your efforts and time.
If you are looking for carnation flower delivery, opt for fabulous Carnations bouquet. Check with expert floral stylist or make one yourself to give it a distinct touch as you need to have best Mother's Day flower arrangement on this day.