Celebrate Mother's Day with Fresh Flowers
This entry was posted on May 30, 2023 by Blooms Only.
Mother's place in our lives is irreplaceable. With mothers in our lives, there is a different sense of happiness, satisfaction, and security. There is no way we can repay them for what they did for us right from our birth. The only way to thank them is by giving love, respect, and care. And to express it, Mother's Day is the best day. As the most auspicious day of the year is round the corner, get ready to celebrate it with fresh Mother's Day flowers.

Why celebrate Mother's Day with Fresh Flowers
Mothers are selfless souls who don't expect anything in return. No expensive gifts or amount of money can bring a smile to their faces, except fresh flowers. The fragrance, bright, natural colors, and soft touch of flowers can do wonder. Fresh flowers can help you to express your emotions for your mother elegantly. Whether expensive or cheap, fresh flowers can make your mother happy.
If you're away from your mother due to professional commitments, we can help you send Mother's Day flowers in Pune. We can help you deliver your love, gratitude, and emotions to your mother with our same-day fresh flower delivery in Pune.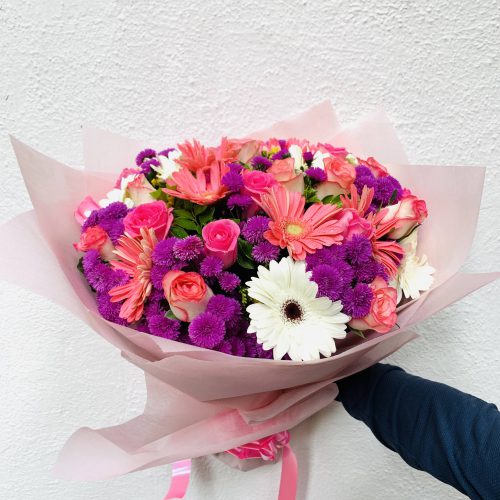 Mother's Day Flowers in Pune
Flowers are the best expression of love. Gifting flowers on Mother's Day is an age-old custom practiced around the world. The feeling of happiness the recipient gets when receiving a fresh flower is unmeasurable. We have hand-picked a few fresh flowers for Mother's Day to help you express your love, respect, and gratitude for your mother.
Carnations: If you want something special to gift your mother, then you must not look beyond carnations, which are an official flower for Mother's Day. White carnations are the ideal gift to honor motherhood. These lovely flowers are a good gift to mothers who are present as well as those who have passed away
Daisies: These pretty flowers are perfect for Mother's Day. The bright colors and attractive shape of daisies will cheer up your mother's mood and make her smile. Due to their appearance and shape, daisies can be paired with any other flowers to express more than one emotion.
Chrysanthemums: With the word 'mums' in its name, chrysanthemums have earned the honor of being one of the choicest flowers for Mother's Day in most parts of the world. These eye-catching flowers are also used to honor the deities in Greek mythology. Due to the variety in sizes, shapes, and colors, Chrysanthemums are the best gift to show many forms of love for mothers.
Orchids: These delicate, attractive flowers are a symbol of strength and grace. You can express your gratitude for all the strength and grace by which she has raised you and stood by you through all your trying times.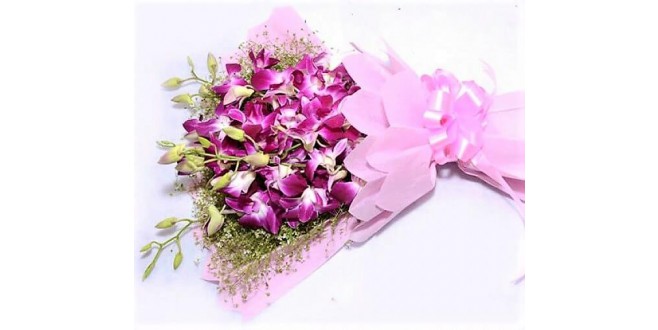 There are many more fresh flowers to celebrate Mother's Day in Pune. From a bouquet of pink roses to lilies, tulips, and many other flower arrangements, Blooms Only can help you deliver fresh flowers on Mother's Day in and around Pune. We are a genuine, reliable, and affordable online florist in Pune.