Five Things to Know about Buying Flowers on Valentine's Day
This entry was posted on July 3, 2018 by Blooms Only.
Regarded as the day of love, Valentine's day is celebrated on February 14 world over. According to a belief since many years, this day is celebrated in honor of Saint Valentine of Rome who was the messenger of spreading love. This day has become symbolic to celebrate any relationship and make its bond stronger. You can make your loved ones feel special on this day. Most of the couples get the chance to wish their partners or spouses on this day. This way they can keep the charm of their relationship forever.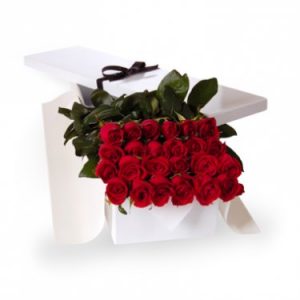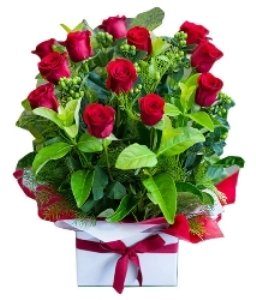 Gifting your loved ones on this day makes them all the more happy. Today, you have several options of gifting on internet as well as in the market. However, a role that a delicate flower plays in conveying your thoughts, cannot be expressed in words.These small beauties are loved by one and all and can make a perfect gift for Valentine's day. Also, you have umpteen choices in various shades and sizes to impress your loved ones. You can look for gorgeous valentine day flower arrangements for your loved ones on this day.
First important thing is choosing perfect flowers. Rose is a popular flower for Valentine 's Day and many people prefer it for their partners. You will have numerous options of rose flowers in their various shades on this day. However, you can break the monotony and look for few other blossoms which can look marvelous on this day. Gerbera is one flower that is named after German botanist and medical doctor Taught Gerber. With a seed in between, surrounded by petals, this flower makes for distinct gift. Carnation flower also looks magnificent that is collected in small in between and then slender petals surround it.Chrysanthemums are comparatively smaller than Gerbera and complement a valentine arrangement very well. Delicate lilies are seasonal yet they make fora magnificent floral arrangement. If you are an ardent lover of rose, you can still mishmash these flowers with rose to give them a beautiful effect.
While choosing a florist, internet can be a great option as it can give you variety of options sitting at home. You can check and compare before zeroing on a florist. Check their reliability and past work. Check whether they have Valentine's day flower delivery at your location. Ensure they supply quality blossoms and provide customized bouquet arrangements so that it can provide personal touch to your bouquet.
With online florist, you can send valentine day flowers with ease as you don't have to hunt the market. As they deliver your flowers, you can track the location of the delivery personnel through internet.
If you are looking for flower delivery in Pune, then Blooms Only can be of your help. They provide good quality blossoms from their expert growers. They offer special hand tied bouquets prepared by experts with professional packaging for you. Beautiful flowers on Valentine's Day will surely make the day for your loved ones.