How To Celebrate An Eco-Friendly Ganpati At Home
This entry was posted on September 10, 2018 by Blooms Only.
Get Accustomed with Homemade Ganpati Decoration Ideas
Ganesh Chaturthi is not far and people have already started the preparation of bringing Lord Ganesha in style. Ganesh Chaturthi adds the festive enthusiasm and zeal lasts a whole year with diverse festivals of different cultures.
On this day Ganesha is welcomed at home for 10 days and his arrival is marked as positive and lucky. People look for homemade Ganpati decoration ideas to greet their Bappa.
Flower decoration for Ganesh Chaturthi
Even though you may find plentiful ideas of decoration during Ganesh Utsav, one item which is utmost important for your Ganpati decoration is the floral arrangement. This décor element will never go out of style as they are auctions and fills the atmosphere with their sweet smell. Use Orchids, tulips, marigold for creating a charismatic effect. If you want to do it professionally you can hire a reputed online florist who can do it for you so that you can enjoy the festival with ease. Many florists offer huge discounts on these days to find one fitting your budget you can also buy flowers for Ganpati decoration online. Else with little extra effort, you can make your own decoration which is unique and splendid. Flowers are also considered as environment-friendly and they are easily disposable try avoiding materials harmful to nature.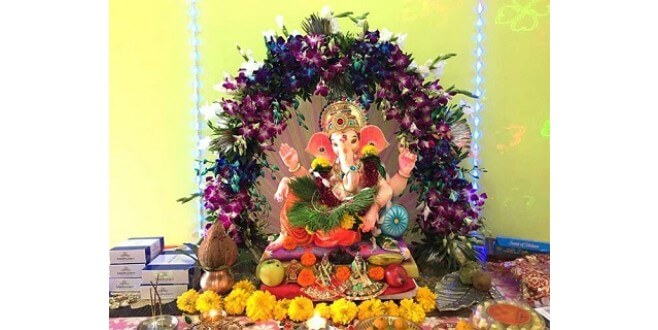 Eco-friendly Ganesh celebrations
Nowadays, there is the huge craze of eco-friendly Ganesh festivities in the society. As people are becoming conscious of the damage, it is creating to environs, opt for recyclable things for decoration. Instead of using unsafe supplies, you can look for blossom decoration for Ganpati. Also, you can use glass and bottles for decoration. To avoid the last minute hassle you can always book your floral need in advance with online florists.
Easy and Trendy Decorations At Home with Flowers
While flowers are affordable they are also a trendy décor option. You can choose from the variety of flowers which will add to the elegance of your home decoration. You can use wholesale flower supplies if you have bulk requirements as this will be easy on the pocket. You can make a nice garland string for idol decoration or put flower plants near your entrance, use torans for Ganpati welcome. You can create an arch of flowers above the idol which will look fascinating.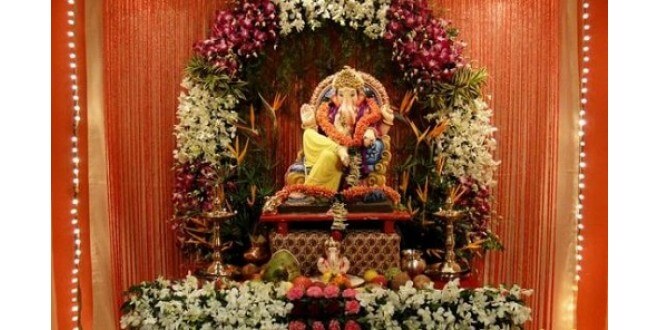 Choose Seasonal Flowers For The Freshness
If you don't want to invest too lavishly then choose the seasonal flowers for freshness and durability. The stage is the most important place and needs special attention so use colorful Orchids or a bunch of colorful Gerberas, roses whatever suits you. Make a small jhoola if you have a small deity. While ordering, opt for a variety of blooms in multiple colors so that it looks stunning to the guests. Go for seasonal flowers for the brightness. On the other hand, make sure that the color arrangement goes well with the theme.
Your Ganpati decoration ideas should astonish your guests and make them feel comfortable. If you are eyeing for fresh flowers for Ganesh Chaturthi, you can check with Blooms Only.