Send Flowers Online To Celebrate Father's Day In A Special Way
This entry was posted on June 2, 2019 by Blooms Only.
Fathers are our strength, support system, and our motivation to achieve everything in life. The one person who works selflessly to fulfil every wish of his family is none other than a dad. No matter what, he will always strive to bring a smile of joy on our face by making our every wish come true.
"To the world you are a dad. To our family you are the world."
Dad always stood by our side by giving us the vision and the strength of doing well in life. No other person in the world can do so much selflessly. He is our teacher who teaches the difference between the right and the wrong. He is the mentor who shows the right path, and he is the only legend who always taught us that never give up in life no matter what the situation is.
To give a small gratitude to our "hero," let's make this father's day special occasion memorable for him. Let's give a small surprise to our dad, and this time, we will bring a smile on his face.
What's better than gifting a fresh bouquet of flower with a special gift for this day? If you are also planning for celebrating father's day from advance, we will help you with amazing ideas and beautiful gifts.
Send flowers online to celebrate father's day with Blooms Only
Who said that men don't like flowers? Here's the truth, no special occasion is completed without beautiful floral collections flowers. This is why we and gifts & that's why we have got unique flowers and gifts floral collection for this amazing day. Choose the flowers that best goes with his favourite colour or the ones that comes with a variety of flowers, add a special note expressing how important he is to your lives, how that one time he just became someone who is irreplaceable, and place it near his bed even before he wakes up. Don't wish to ruin the surprise?  Get the flowers and gifts delivered by tele-calling or ordering online by clicking here.
Here are the best ways to plan a surprise for your "superhero"-
It's a gentleman's day, celebrate it extraordinarily:
Let the freshness of flowers make his day one of the best days. Spend time with your dad, sit down with him, tell stories of your favourite childhood memories to him. Make every moment cheerful with loads of love, fresh blossoms, and a small gift. On this day, present him his favourite accessory. Think about it, what is the one thing which your dad loves to have. It could be his favourite pen, a tie, a pair of classic shoes, and many more. Choose the best gift for your dad.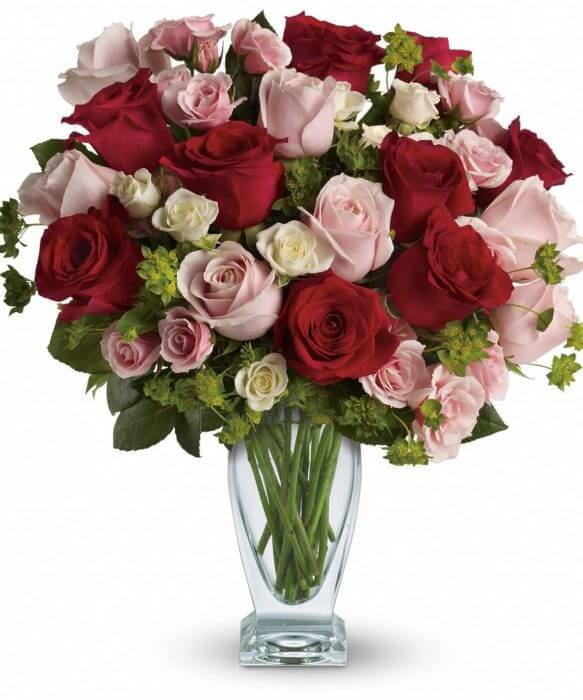 Father is a true hero, and he deserves something extraordinary, agree? To make this day memorable, choose the best blooms from our special hand-picked collection. Go for classic and stylish red roses, some orchids, white roses, or some gorgeous gerberas.
Warm breakfast with a pretty flower arrangement:
Everybody loves to feel special, and this is the day to make him feel good. Give a surprise by something mesmerizing like beautiful father's day flower arrangements at your place or outside. Take him out for lunch or dinner or give him a surprise by cooking his favourite parathas for breakfast! Let this show your gratitude for all the hard work that he has done for you.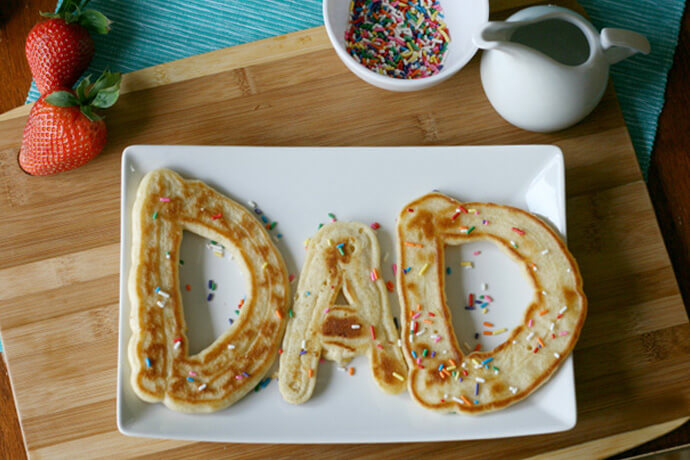 Choose the best flower arrangements and fresh cake to indulge sweetness to the celebrations. Check out our dedicated section for this occasion and send father day flowers with Blooms Only. From beautiful roses, carnations, orchids to charming chrysanthemum, orchids, and gerberas, we have it all for you.
Personalized gift and a sweet message:
Treat him with a unique gift with a personal touch and a little bit of nostalgia. You will find so many options for personalized gifts. You can print your pictures from childhood on a diary, or order a customized pen with his name. Choose a gift which will remind him of special moments of life just by looking to it. Check out a wide range of gifts for fathers day and order the best one for your best dad in the world.
Your father has always been there, in your sick days and the days you had your exams or even through that bad fight in school - he has been your pillar, your strength that never wavered. And this man needs to be respected and loved not only on Father's day but every day of your life. If you do want something more, order your fresh flowers and delicious cake and get the super fast express delivery from us. If you are planning to celebrate father's day when the clock strikes 12'o clock, we offer midnight delivery too.
Order online or call us:
No need to go outside to buy a bouquet, call us, we are always ready to hear from your side and take your orders. You can easily book and send flowers online to celebrate father's day with us. All you need is to choose your favourite blooms, enter the delivery address and you are good to go.
If you need something customized or need arrangements in bulk, let us know in advance, and we will get your surprise ready at your doorsteps. We have made the process of sending father's day flowers online extremely simple. Just take out your smartphone, search for Blooms Only, and place your order within a couple of minutes.
Let's bring a fresh breeze of joy and happiness make this father's day extremely extraordinary for our dad. On this day, spend quality time together and cherish the beautiful blessings. Express your feelings and make him feel proud and happy from within by a small celebration.