How to Create Flower Jewelry for the Special D-Day
This entry was posted on June 21, 2019 by Blooms Only.
We have traveled a long way from traditional wedding outfits to new dashing bridal attire with aviators, from conventional family photographs to exotic pre-wedding shoots & destination weddings, we have seen amazing transformations but keeping the old-good traditional values intact.
You must have seen your mother and your aunts talking about their expensive jewels which they wore at their wedding. But the things and the style statements are shifting and so are the pieces of jewelry. This is the era of carrying your own bold personality with the freedom to wear whatever your heart says 'yes.'
One such thing is the flower jewelry. Everybody wants something unique for their D-day and what's better than fresh & beautiful floral arrangements. In this piece, we will tell you how to create flower jewelry for the special d-day and shine like a true diva.
How to Create Flower Jewelry for the Special D-Day in a few simple steps:
1. Know your theme: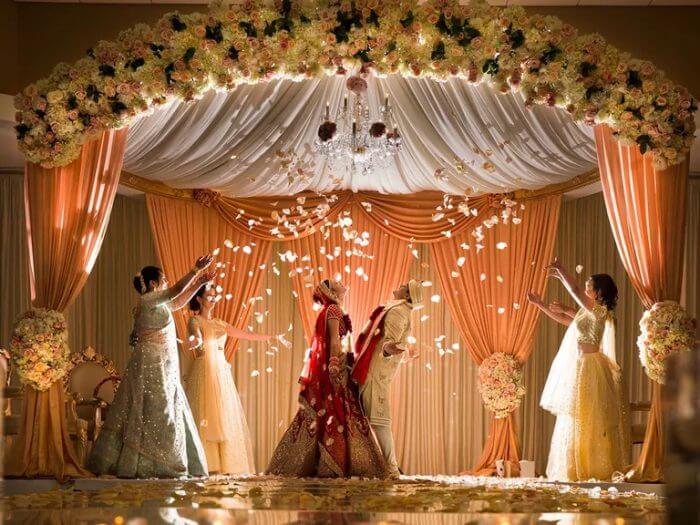 The most important part while selecting florals for your any special occasions like a wedding or valentine day, decide a theme first. You have got a lot of flower options to go for. Take out pen & paper and start writing about what you are going to wear, jot down your favourite flowers and figure out what will look best. While deciding the theme, answer these simple questions to decide faster:
i) What is the prior wedding theme?
ii) What colour code all will follow?
iii) Which flowers will complement in an excellent way?
iv) How to mix & match flowers with other jewelry?
By answering these simple questions, it will be a cakewalk for you to decide what to keep and what you don't need.
2. No end moment plan: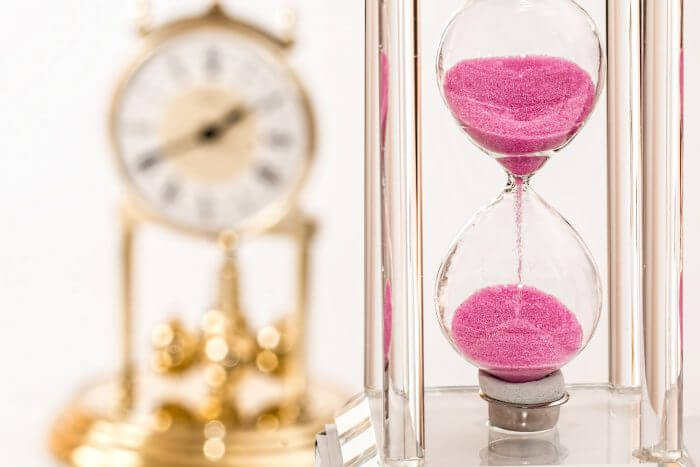 Sometimes few end moment plans works really well, but it's not the case with flower arrangements and jewelry. These things need extra time and can't be done one day before your D-day. Start creating or order your designs at least one week before. It will give you ample time so that you can manage your other work too. Follow these simple tips to avoid getting into any end moment hassle:
i) Choose your designs a couple of days before and print a copy of it.
ii) As per the design, choose flowers carefully as changing the florals a day before is not possible.
iii) If you are going to place an order at your nearest local florist, ask him for a timely delivery.
3. Decide the basic elements of flower jewelry: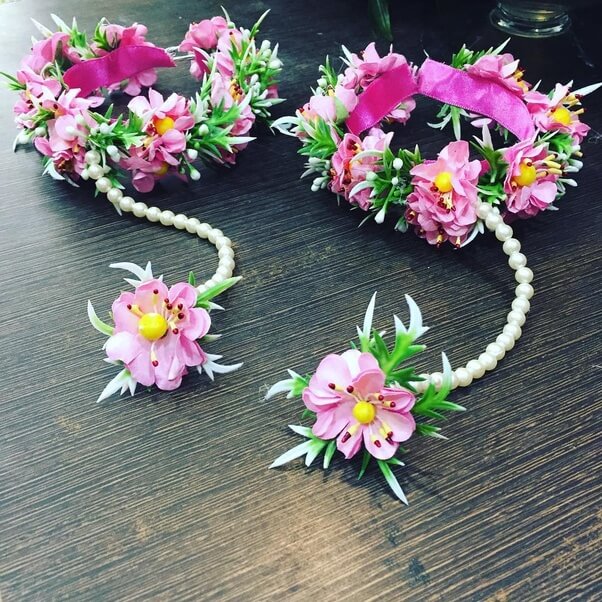 You are all set with your beautiful flowers jewelry but hold on; there are a few more things to look after. Think about things like what will be the other elements which will complement your entire attire? Are you planning to wear a piece of the traditional ornament with your designer attire? What will be the complementing accessories with the dress?
The best thing about wearing "natural ornaments" is that it makes you look soft, charming, and lets your bold personality speak with confidence. You will feel not only fresh but also energetic.
As you will be designing your ornaments, you always have the freedom to choose the best-suited flower to match your style. Carefully choose your other accessories like footwear, clutch, lipstick, and make sure everything complements your attire with utmost beauty.
4. Flowers bouquet & decoration: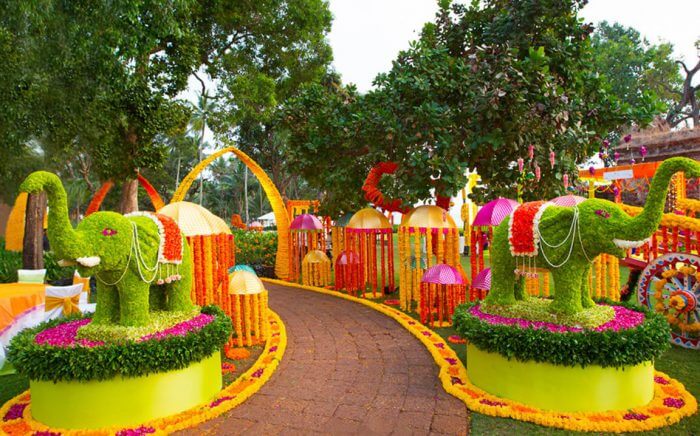 Your occasion has to be very special, and so are the D-day flowers. Prepare the complete list of florals which are needed for decoration and ceremony. Choose flowers which can stay fresh for a longer time such as red roses, orchids, carnations, lilies, and tulips. These florals look classy and complement your style beautifully.
If you are planning for some flower and gift surprise for your special guests, then make sure you place your order in advance and get the fastest day flower delivery. It's the best option to order flowers online and get it delivered at your doorsteps.
So, what's your special plan to make your D-day special and memorable using fresh blossoms. Keep these simple tips in mind when you create or order your jewelry from your florist. Visit Blooms Only and discuss your unique idea with our team of the florist. We can promise you to create something mesmerising for you. Call us now and get the fastest online flower delivery in Pune.