Best Valentine's Day Gift under INR 1000 You Can't-Miss In 2020
This entry was posted on January 17, 2020 by Blooms Only.
Love can't be expressed with words, but you can share it with a beautiful gift indeed. As valentine's day is around the corner, we all seek a beautiful gift that can bring sheer joy and become a memorable part of their life. To help you with this, we have covered the best gifts under INR 1000. We've handpicked the best 'nuggets of love' to impress your beau. So, let's get straight into it.
Best gifting ideas under Rs 1000 you can try right now:
1. Photo Frames: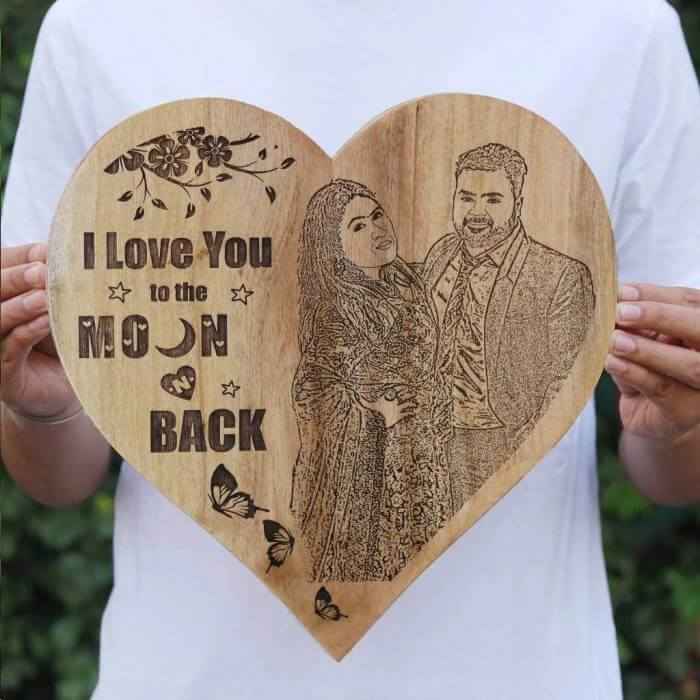 Photo frames are one of the highest-selling gift items that are loved by many. You will find hundreds of design options that fit perfectly within your preferred choice and budget. You can go for a classic heart-shaped frame or get a custom-made for your love. You can also go for a photo frame that is of your loved one name's initial. 
Apart from this, you can gift a digital photo frame that can store your hundreds of photos and display it in a beautiful slide show. Club this photo frame with a box of assorted chocolates, and you are all set to bring a million-dollar smile on their faces.
2. Flower gifting ideas under Rs 1000: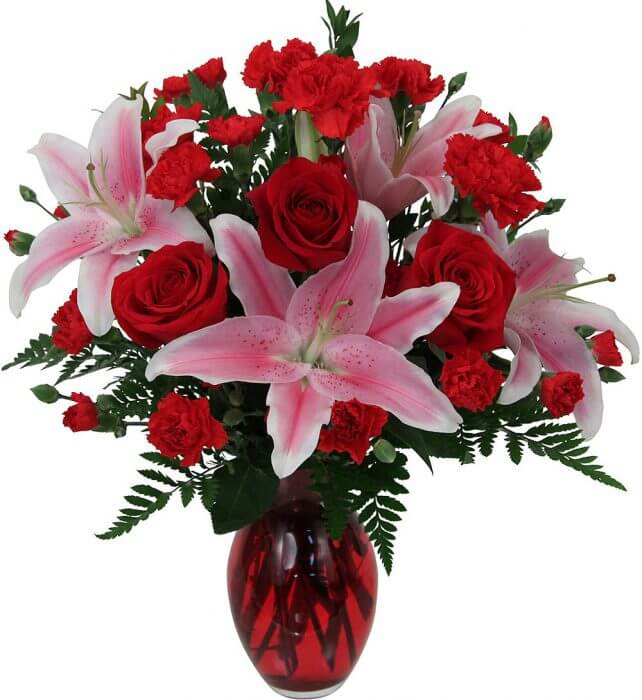 Flowers and valentines are synonyms of each other, and this beautiful festival of love can't be completed without it. If you are thinking about the best flowers for Valentine's day, you can go for a bouquet of red roses. 
Want to make the flower arrangement more vibrant? Play the game of mix and match. Along with roses, add some Gerbera and daisies to it. This beautiful trio makes the most romantic flower bouquet for your valentine. 
You can also choose some exotic flowers, including orchids, red tulip to glam up your romantic bouquet even more. Club this piece of beauty with a hand-written card and make the day of love the memorable one. All you need to do it just search for flower delivery in Pune or any other city you live and get online delivery at your doorsteps. 
3. Your words are the greatest gift: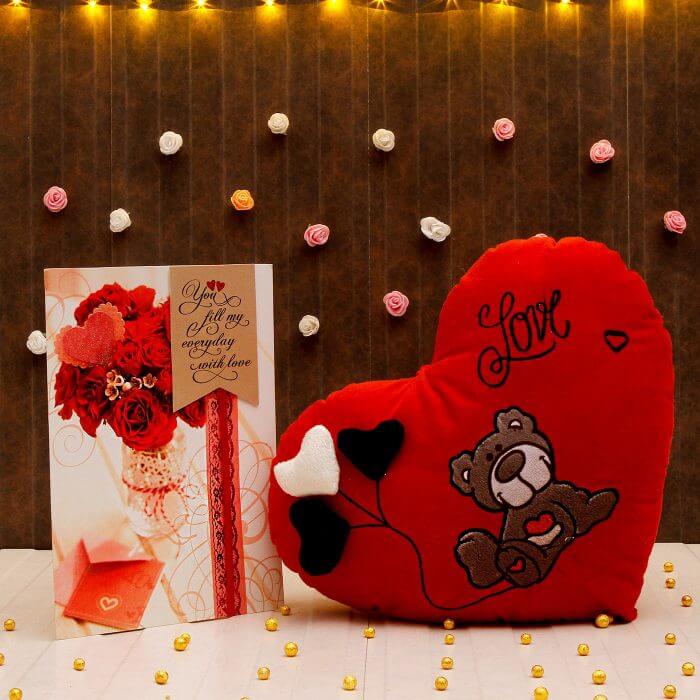 It's nothing like penning down your heart for your love. What about a heart-melting greeting card with some exotic flowers? If you are searching what makes a romantic gift, this duo of card and flowers will make your date special. 
You will find thousands of options on greeting cards. You can also get a personalized greeting card from any Online gift store. Right from a customized greeting card to a personalized custom-shape greeting box, the choices are unlimited. 
4. Shopping Gift Cards: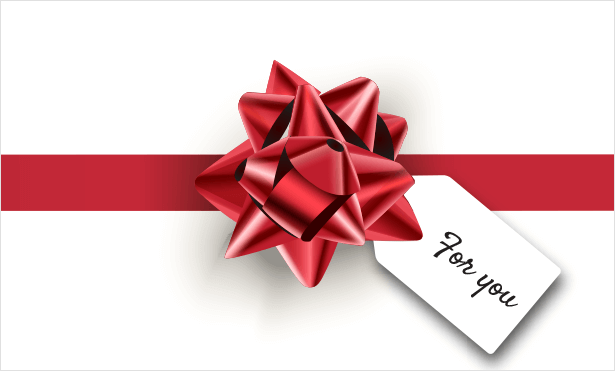 Can't decide what to gift them? Let them choose and get their favourite thing which they want. Every e-commerce and popular lifestyle brands offer their gift cards for every range. You can purchase a gift voucher of Rs 1000.
If you are planning to buy a voucher for your girlfriend or wife, go for a beauty salon or a spa coupon. They would love to get themself pampered. Valentine's day is celebrated to make your partner feel special, and what's better than giving the freedom to choose a gift which they love to have.
5. Set of premium pens: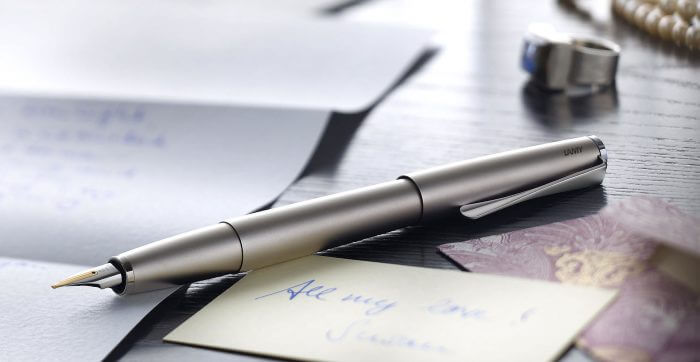 Pens are one of the most preferred gifts for husbands. On this valentine's, let them write their success story with your gifted pen. Nothing feels good to jot down feelings with a special pen gifted by your loved one. Within Rs 1000, you will get a decent set of pens. Or you can also club a premium writing diary with a single pen. This also makes a perfect and useful gift for your beau. 
6. Magic Mug: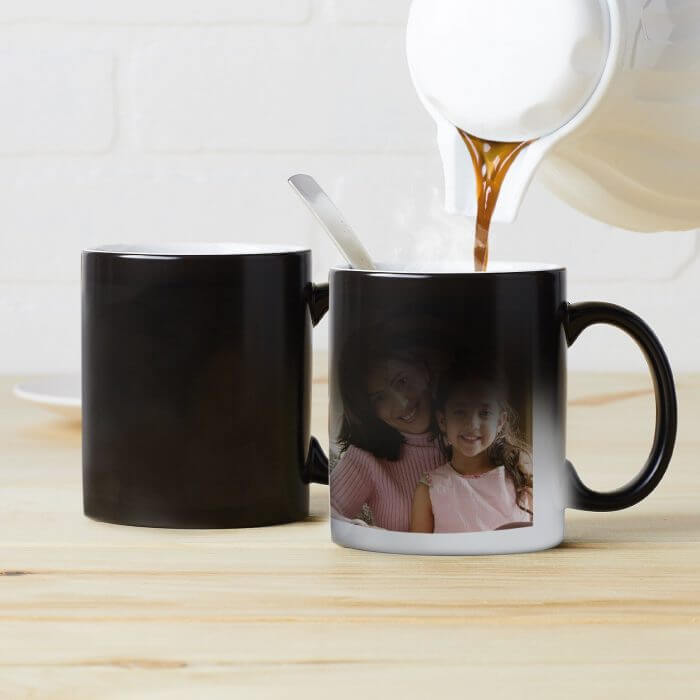 Magic Mugs are among the popular online gifts that are easily available under Rs 1000. These are ordinary-looking mugs, but when you pour any hot or cold drink, it changes its colour. Instead of colour, you can also get your loved one's photo on the mug. Isn't it cool? You will easily get this under RS 1000. 
Club this magic mug with a valentine's card to tell them how much you love them. It's not just about the special valentine's card, and it's about the priceless feeling that you have portrayed for your partner. If you are looking for something different, you can definitely order this combination from any of the popular gift stores.
7. A teddy for your teddy:
Teddies are so adorable no one can ignore their cuteness. Let this valentine's gift a nice and adorable Teddy Bear or any other loved character to your wife or girlfriend. Right from cute panda to a duck or an adorable elephant, you will have a lot of options under Rs 1000.
8. Nice perfume never goes out of trend:
Everyone loves perfumes and Valentine is the best day to make your relation more fragranceful with a nice perfume. Many online gifting sites offer various valentine's special set of perfumes. You can choose from a variety of brands available online. Just make sure that you always buy skin products from a well-known brand only. You will easily find a good perfume for your girlfriend or boyfriend within Rs 1,000. 
9. A gift for 'Time Travel':
February 14 is not just about gifting adorable and fancy decoratives; you can go for something different too. If your partner loves to read books, then go for some of the best books in the market. As the quote says, 'A reader lives a thousand lives', and nothing can be better than adding a few good books in their collection. Withing Rs 1000, you can easily pair up 3-4 good book with a nice single red rose. 
If you are willing to spend more, it's a better option to go for a digital book reader. As it's portable to carry and can store hundreds of books, it might be a good option as a Valentine gift.
10. 100 reasons why I love you:
No, you don't have to think and write all those hundred reasons why you love your significant other. You will find these cool jars that contain beautiful 100 or more reasons why they are special to you. This will be the sweetest addition to your valentine's celebration. If you are going to a romantic date, place this small jar in front of her or him and wait for their reaction. 
It will bring a bright smile on their face as they will check out one reason after another. If you want to make it more special, you can put a 'special messages' card into the jar. Like you can add special dates with a short message with it. Like date when you proposed each other, the day when you both went out for a movie date or a long drive. Fill that adorable glass jar with priceless memories. You can pair this gift with a small bouquet of roses or a chocolate box.
So, which one are you going to pick from the above collection? Let make this valentine's day special by giving a heart-touching gift to your partner. Whichever gift you choose, don't forget to pair it up with a fresh bouquet of flowers. If you live in Pune, just search online florists in Pune and choose from a wide range of exotic valentine's day flowers.