Colourful Indian Blooms Brighten Up Falls N Winter
This entry was posted on November 17, 2019 by Blooms Only.
We all imagine spring and summer season as flowering season, but don't worry if the temperature drops. Your garden can still bloom and can be beautiful. All you need is the right seeds to sow, well past Labor Day.
Even if you don't know much about flowers to grow in falls and winters, then this guide will surely help you. It got you covered with 10 best flowers to grow in your garden or decorate your house in the season of winters and falls. Some of the most beautiful and elegant blooms are covered in this post, these will boost your mood with vibrant colours this season of celebration. Here we go: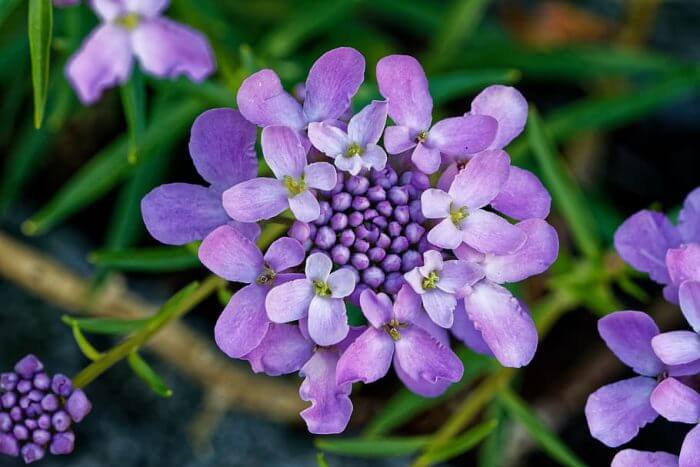 Candytuft plants grow best in the sun or partly shaded and with regular water. It should be sheared lightly after blooming in order to enhance the growth, and it should be grown in well-drained soil. Candytuft plants grow up to 8 – 12 inches in height and width; their leaves are narrow and of shiny dark green colour. As soon as fall arrives their colourful flowers will steal the show, and it lasts till spring.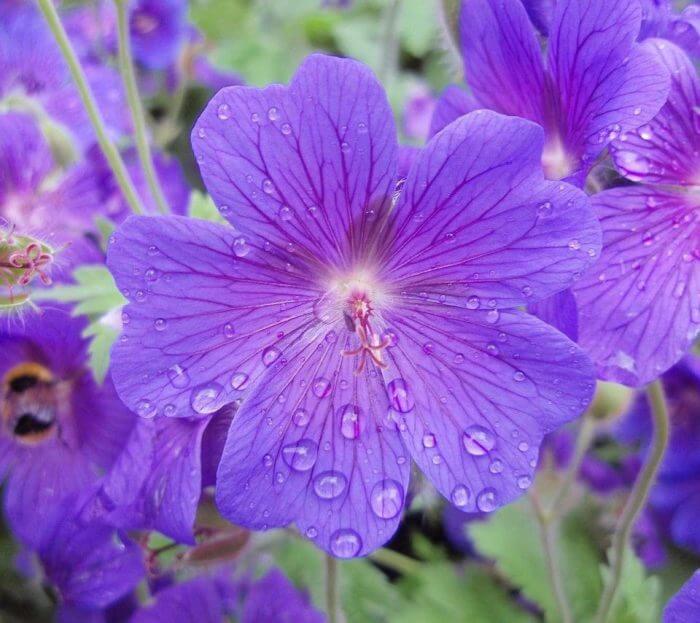 Stock is best grown when kept in full sun or part shade and provided with regular water. It grows up to 1 to 3 in height and 10 to 16 inches wide. If you are looking for a soft and fragrant type of bouquet, then these will be perfect. Stock is as classic and elegant as a black dress. Narrow grey-green leaves grow with spicy-sweet smelling blooms. You can choose between pink, purple, lavender, red, yellow, blue, and peachy-cream. Stock needs to be planted in the earliest spring season, especially in cold-winter regions. It requires proper drainage of water to grow, which is the reason why it is preferred to grow them in raised beds.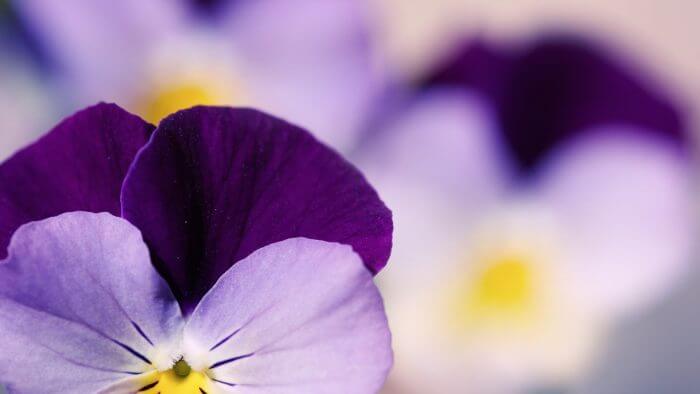 Violas are the type of flowers that are so sweet that it will make you hum in Golden Afternoon also. They are also called "Johnny jump-up" because when it rains heavily, they bounce back quickly, whereas pansy flowers easily get beats down. Viola grows in winters, and it self-sow readily. It comes in happy colours which can lighten up your day with its lovely fragrance. Violas grow best in the sun or part shade. Don't forget to remove them during summers as soon as they begin to look ragged. Violas come in yellow, purple, white, blue, and bi-coloured varieties also. They are usually chosen for mass colour in borders and edging, as covers for spring bulbs.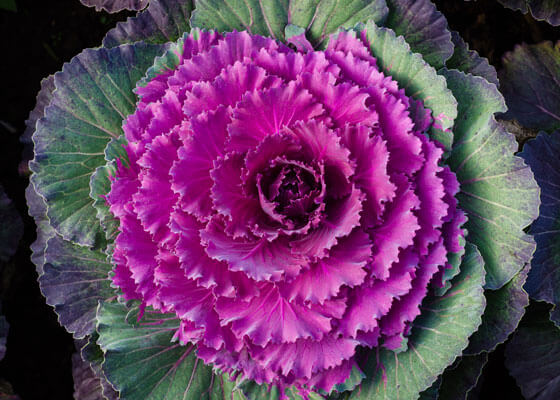 Ornamental kale grows best in the winter season. The colour of the plant gets in the cold. It grows up to 1 to 2 feet in height. Ornamental kale comes in shape of showy cabbage, which helps the plant tolerate cold weather. It is usually used for display on porches, patios, or beside entryways or for massing in garden beds. Kale has frilly leaves and comes in rose, creamy yellow, lavender, and white colour which gives winter garden look.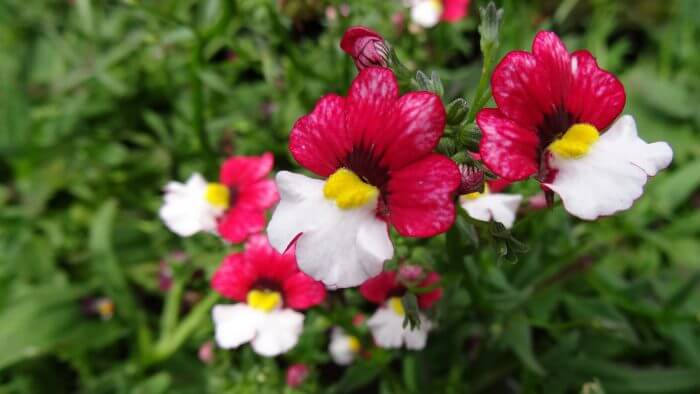 Nemesia blooms almost in every colour. It requires properly drained soil and regular water in order to bloom. Nemesia plant grows up to 2 feet in height and 1-foot width and small leaves of bright green colour. You need to sow seeds in fall for winter season if you live in a mild winter climate region. Not all of the Nemesia have intense fragrance; some blooms are unscented as well. In order to improve bushiness, you must pinch, and don't forget to remove faded and dry flowers to prolong bloom.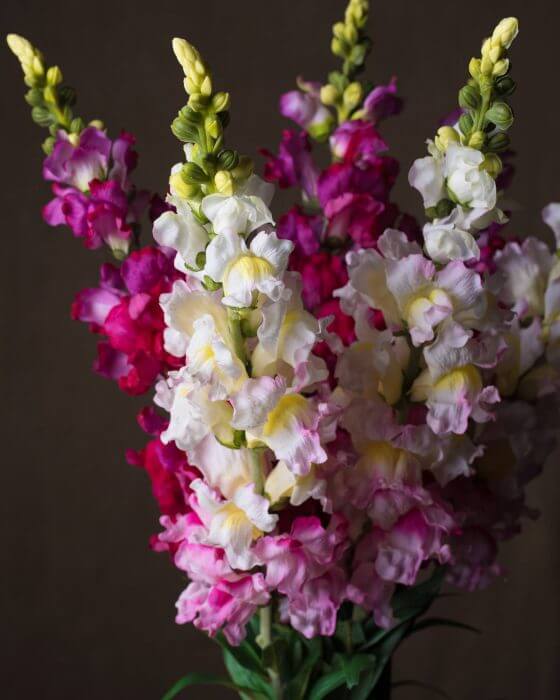 Snapdragons are further divided into upper and lower jaws. Flowers measure as 1-3 feet height wise and 6 inches to 2 feet wide. It requires full sun and water on a regular basis to grow. These flowers come in every shade, and they are one of the best flowers for cuttings and borders. They bloom in milder climates throughout fall and winter. Snapdragon flowers can be double-flowered or in some cases, bell-shaped.
Winter jasmine grows up to 4 feet in height and 7 feet wide when unsupported. If it is supported by a fence, trellis, or wall, it can grow up to 15 feet tall. Though the flowers on this jasmine are unscented, they look beautiful. It blooms best when kept in full sun and grown in quality soil, even though they can grow in imperfect conditions as well. Slender and willowy stems of winter jasmine look adorable in winters. To keep the control on its growth and make it look beautiful, don't forget to pinch and cut when spring growth takes place.
Cyclamen blooms bright and colourful if kept out of direct sunlight and provided with regular water. It comes in several shades as in white, rose, pink, and red, which makes them look more attractive on leaves. Cyclamen flowers are an indicator of shooting stars or butterflies. It is usually used as a container-grown gift plant.
Cineraria require partial or full shade and regular water in order to grow. It grows up to 2 feet in height and width. Cineraria give a charming look from the dark corners of the garden. It grows in different shades of solid white, red-purple, and pink
Chrysanthemums are categorised according to their shape. No matter what shape you choose for the fall garden, it will look perfect. It comes in shapes like 'irregular curve', 'spider mum', football,' or 'quill', and so on. It is advised to pinch out the top center when it grows to 6 feet tall.
AUTHOR'S BIO:
Riya Jain is the owner of Glowaglitter. It is a lifestyle-related blog. The goal is to help you be a better version of yourself by working on your lifestyle as life is all about creating yourself.