What is the Best Way to Protect the Flowers in the Winter?
This entry was posted on November 19, 2019 by Blooms Only.
Flowers are blissful, whether its birthdays, anniversaries, valentine's day or any other special occasion, they make our day more memorable and refreshing. And they require our little care to ensure they remain fresh and beautiful for a more extended period.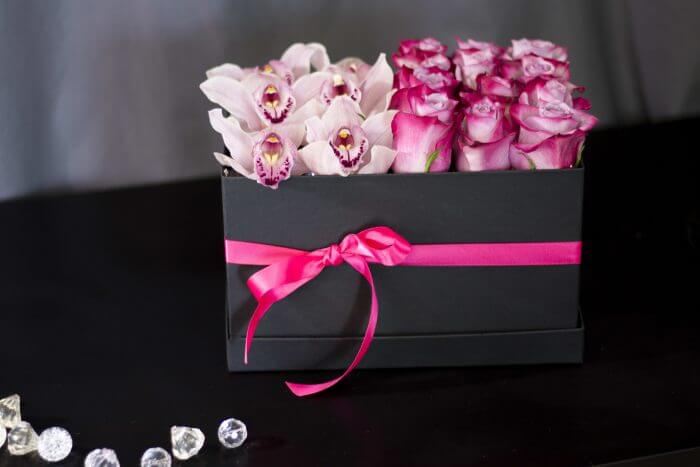 As climate changes, it happens often; the blossoms get wither due to unfavorable external conditions. No matter which floral you bought, they might get fade earlier if not maintained well. But don't worry, maintaining and keeping our beautiful flowers healthy for a longer period is an easy job.
Let's dive into some useful and quick DIYs winter flower tips, which will keep the blossoms glowing and spreading refreshing vibes.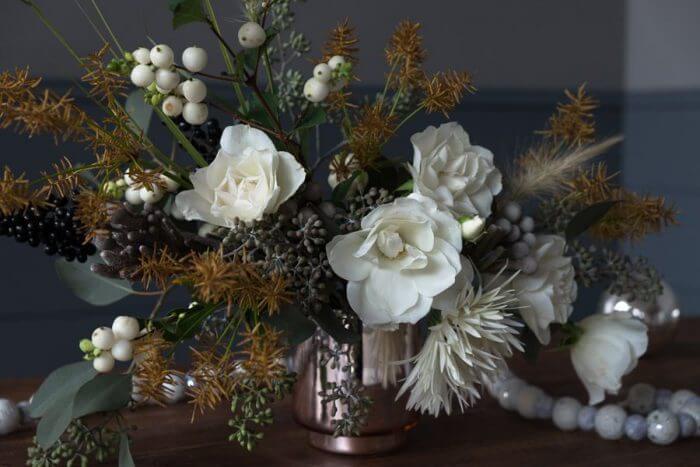 Best Hassle-Free Ways To Protect flowers in winter
Daily flower care
If you have just bought fresh cut flowers, make sure you are keeping them properly. If you are decorating them in a vase or glass bowl, keep them in fresh water to a sufficient level even if the container has floral foam.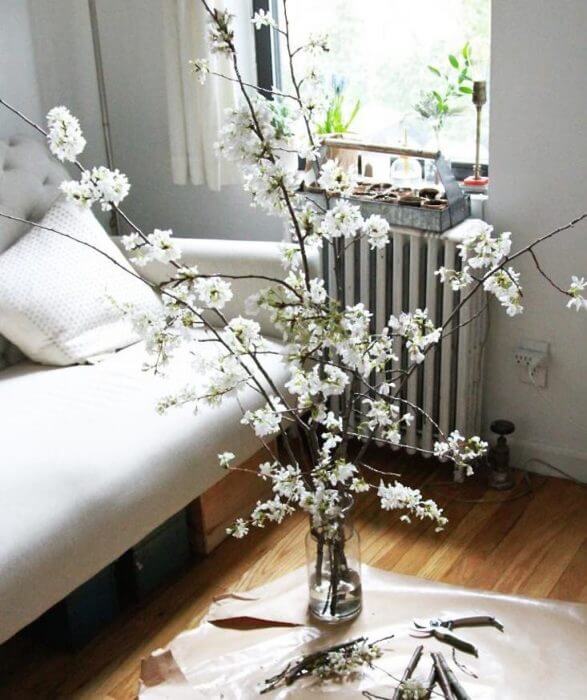 In winter also, the florals need fresh water daily. While changing the water, make sure you are also cleaning the vase by removing the floral foam. Many online flower delivery services might provide their exceptional flower food, which we need to mix in the water, and it keeps the flowers fresh for a longer time during winters.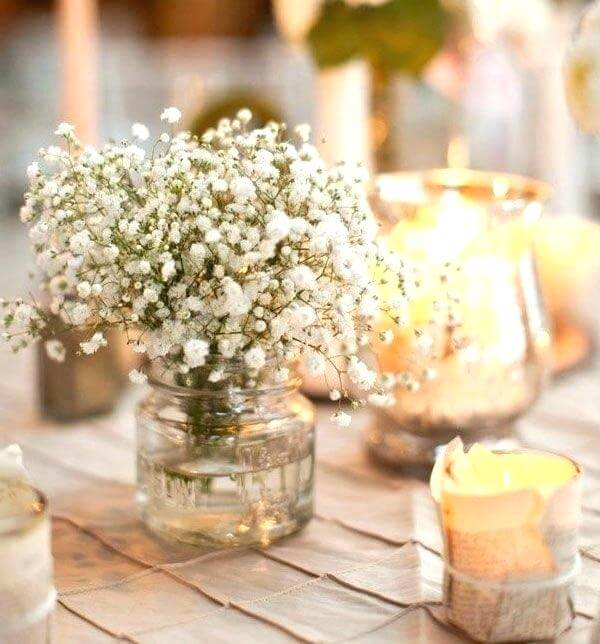 Re-cutting the Stems:
One of the basic flower protection tips is to cut floral stem in 45 degrees to keep them fresh in any season. But do you know that regularly trimming the stems can keep the blossoms even fresh just like day one?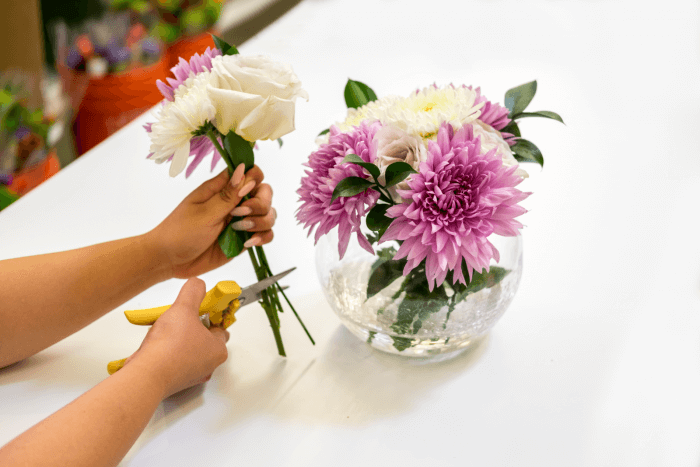 When you order flowers, ask the delivery service to keep the stems longer as it will help you in easy maintenance. Every day, you can cut about 1 inch of the stem in 45 degrees while changing the water and you will notice the changes drastically.  Use a sharp knife or scissors to cut it perfectly; avoid piercing or smashing the stem hard as it will revoke proper water flow.
And if someone has gifted you a flower bouquet, don't keep the florals as it is in the decorative packaging. Make sure you take out the florals, cut the stem and keep them in vase filled with fresh water. As in winters, the bouquet tends to fade quickly because of less moisture.
Sunlight is equally important as water:
While taking great winter flower care, it's equally important that florals and plants are getting sufficient sunlight. Keep the florals and plants near to the window so that they can have the right amount of sunlight.
After you buy online flower and keeping them in a clean vase with fresh water, keep them at such place which just has the right amount of sunlight —nor too bright neither too cold and dark. And if you have plants kept under direct sunlight, don't forget to give them a spin. In this way, all sides of the plant will get equal sun rays and you will keep your winter garden healthy.
Pluck dried petal or leave:
Flowers and plants tend to get dry or fade quickly in winters. The best way to keep flowers like red rose, tulips and other blossoms fresh is to remove their dried petals or leaves. This simple trick will not only make your florals and plants look fresh but also keep them healthy for a longer period.
In the case of plants, you can also trim them to remove all dried and faded leaves and petals. In, winters, the plant's growth is slower, you can use fertilizers to give extra growing food to your plants. You will easily get fertilizers and plant food from any offline store or from your online florist.
Got midnight delivery of florals? Do this:
Got midnight surprise from your loved ones on your special day? Or you have ordered them at night to decorate your place the next day early morning? Best way to keep florals fresh all night long is to keep them in a refrigerator.
This will help blossoms to retain the moisture and they will look fresh as just delivered on the next day. And keep one thing in mind that don't keep them in the refrigerator for too long. Whenever you buy flowers, just take them out of the plastic wrapping and keep them in fresh water if you are going to use them immediately.
Ask your florist for special winter flowers which stays fresh for a longer time and aks them to deliver flowers in paper wraps instead of the plastic coverings.
It's the right time to get started with special winter care for our beautiful plants and florals. Just follow these simple DIY's and keep them fresh for a longer time. If you are planning to send flowers online at your loved one's place, browse from our wide range of beautiful florals and get same-day delivery.