Flower decoration ideas for Diwali festival
This entry was posted on October 10, 2018 by Blooms Only.
Diwali is termed as the "Festival of Lights" as it is supposed to drive away the darkness from our outer lives and inner lives as well. Apart from the traditional light and diyas flowers are one of the best items that can brighten up the various spheres of our lives in this Diwali. Sending flowers for Diwali festival as a wish is always a good way to convey wishes but creating a colorful environment in the home by special flower decoration is also something that you can definitely try out. For that, you need to buy Diwali flowers from the right florist.
Rangolis are an integral part of Diwali, and these beautiful patterns are created on the floors in many houses. Creating a Rangoli with fresh and colorful flowers as a unique flower decoration for Diwali is a great option. Flowers like roses, marigolds, orchids, and others are used for the custom of welcoming Goddess Lakshmi in the home. Chains made out of bright marigolds appear very bright, and when rose petals are added in between, it not only notches up the visual appeal but also adds the lovely fragrance. A variety of such unique designs can be made by choosing the best flowers for the Diwali festival. They can be placed at the entrance, on the top of tables or any other corner of a room to add a new dimension into the environment.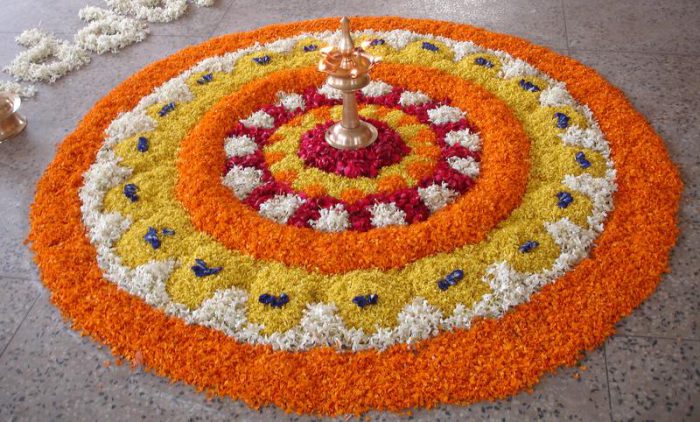 Ornate metalware always adds to the beauty of a place, be it a brass or copper vessel. A large vessel filled with water along with floating candles can be placed in the center of a large room for a classic look. Colorful flowers or petals added to the water along with the candles or diyas can enhance the visual appeal. After you buy Diwali flowers, an arrangement of this sort can completely transform the look of a room in the evening.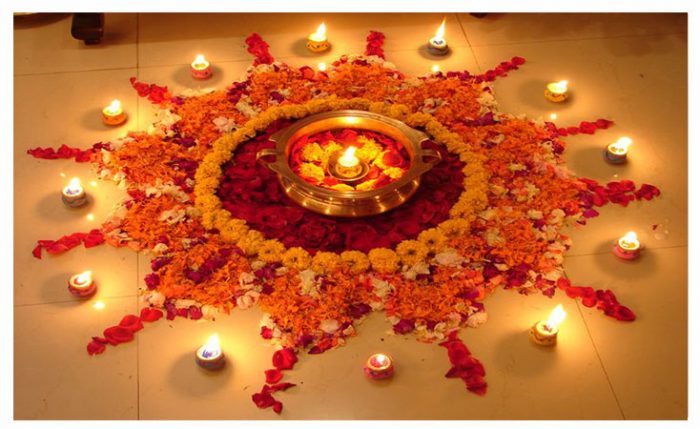 The standard wall décor that is in place in your rooms can make way for some classic floral decorations this Diwali. A lovely bouquet in the center or a chandelier decorated with bright flowers can be a great idea. The stair and balcony railings and posts are great places to decorate with colorful garlands. If you are a proud owner of a garden, you can arrange flower decoration for Diwali along with some lovely plants to create a great outdoor design or even send flowers for Diwali from your garden.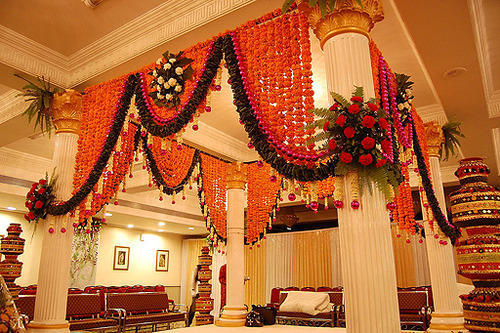 Flowers can be always be sent as gift items and Diwali is no exception to that. If you are sending some traditional sweets to your friends and relatives, a few rose petals strewn on the sweets will definitely make the entire arrangement look more attractive. To send flowers for Diwali, you can always select from the best online florists who have simplified the entire process to send Diwali flowers online through their websites. While sending Diwali flowers online through them, you can be sure of getting the best flowers delivered at the right price.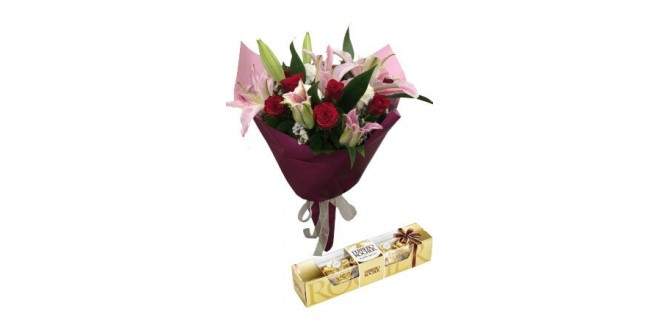 We wish that the light of the diyas and the fragrance of the beautiful flowers for Diwali festival bring in some memorable moments for you.