How to Select Romantic Flowers to Express Your Love
This entry was posted on January 9, 2019 by Blooms Only.
Flowers are age-old messengers of love and will always be considered so because of their special appeal. It is a fact that there are no substitutes for flowers when it comes to charm and beauty. Impressing your sweetheart with a romantic bouquet is a definite way of establishing a deeper bond of love. So if you are asking the question of how to impress your sweetheart, you are in the right place. We will share some of the best ideas about romantic flowers that you can select for the season of love.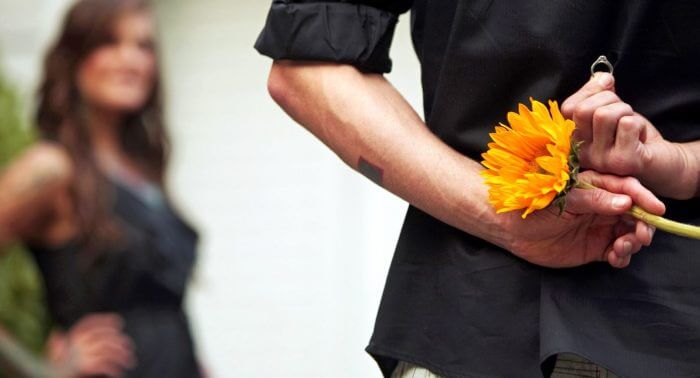 The first step that you need to take is to select the right flowers to create the right impression. There are a few things to know about how to select romantic flowers of the right beauty. Before selecting the flowers try to find out what her favourite colours are. If you pay attention to her choices of clothes and accessories, you might find that out easily. A point to be cautious about before selecting romantic flowers for a girlfriend is that you need to be sure that she is not allergic to pollen grains from any particular flower. The next point is to decide what you wish to convey and select an appropriate floral design for that.
For the best romantic flower delivery in Pune, you can take the help of some of the best online florists. The professional designers can create bouquets of eye-catching design that will surely bring a smile in the face of your sweetheart. Red roses are a universal symbol of that, and you cannot go wrong with them. They are a symbol of everlasting love and passion, and their beauty is evergreen. But before you send roses to Pune, think about whether you want to stand out with your choice of flowers by choosing something unique.
If you are looking for something special, seasonal options like tulips, sunflowers and lilacs are a very good choice. Tulips are a good choice when you are out to buy romantic flowers Pune as they are aphrodisiacs. They are also ideal for sensitive individuals because they have very low pollen count. Another flower which is low on pollen count and high on beauty is the geranium. They come in various colours like red, pink or magenta making it easy to match with your sweetheart's favourite colour.
In case you are looking for some exotic options of proposal flower arrangements, the beauty and delicacy of orchids make them a very good choice. There are various bright colours of orchids, and they are a sign of love and hope. The warmth and positivity exuded by sunflowers make them another good option as a romantic flower. Apart from these selections, stargazer lilies, magnolias and carnations are very good options that can be used in a colourful bouquet. Lilies are a very good choice when you are out to buy romantic flowers Pune, but in case your girlfriend has a pet cat, avoid lilies, as they are very toxic for cats.
A bouquet with a combination of colours, combining various flowers can be a real thing of beauty and looks vibrant. You can also go for a bouquet with a single-type of flower that can be delightful and romantic at the same time. There are many beautiful options for lovely flowers delivery in Pune, and once you know what you are looking for, you can always make your choice.