How to Take Care of Flower in summer with These Effortless Tips
This entry was posted on March 15, 2019 by Blooms Only.
Flowers are delicate, they need your attention and little extra care frequently. And when it comes to the season of summers, not only humans, these innocent flowers demands complete hydrated care. In this article, we will share some smart and easy ways to take care of flower so your flowers can glow all day long.
Let's Have A Look at the Best and Smart Summer Flower Care Tips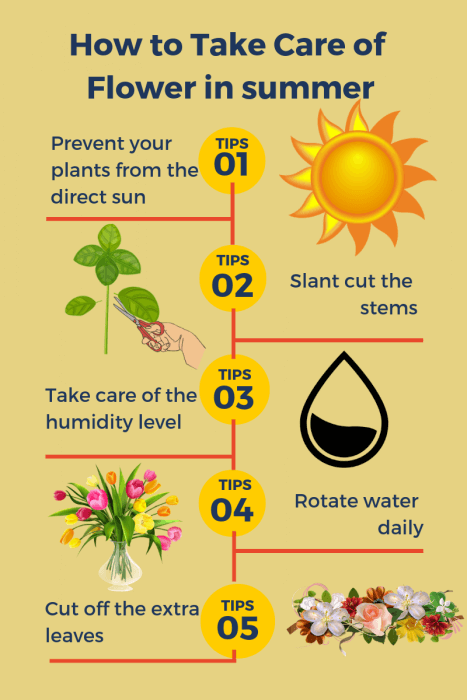 Prevent your plants from the direct sun-
Although light is very important for flowers and plants, you should avoid exposing them to the direct scorching heat. The florals in bright sunlight consume more water and this will make them glowless very quickly. It is best to keep all your fresh flowers where only a sufficient amount of light comes.
Slant cut the stems-
Don't cut the flowers stem straight, cut it at a slant of 45 degrees. By doing this small thing, flowers can take a sufficient amount of water easily and also require less water. Pro tip: don't cut the stem too short, it reduces the lifespan, always maintain a decent height of flowers while cutting them. If you live in Pune and want to buy cut flowers, you must visit Blooms Only, they are the largest and best florist in Pune.
Take care of the humidity level-
No flower care guide can complete without this useful tip. The fresh flowers are very sensitive to the humidity imbalance. Make sure you are maintaining a proper humidity level at your indoor places. And if you are thinking about how to do that? Just adjust your air condition settings to the summer mode and your AC will do the rest. Looking for exotic summer flowers? check out Blooms Only and also get quick online flower delivery in Pune.
Rotate water daily-
It is very important to change the water of your flower vase on a daily basis to maintain the freshness and aliveness of your exotic flowers. When fresh water circulates in flower, the lifespan increases effortlessly. Just make sure the water is pure and free from any kind of alteration.
Cut off the extra leaves-
This tip may sound underrated but it actually works pretty well. Remove the dried leaves from the florals to keep them light and fresh. Whenever you order florals, always remember to pluck off extra leaves. And if you are still thinking about from where to order online flowers in Pune at best prices, Blooms Only is your only destination. Choose from hundreds of varieties of seasonal florals and make your place fresh and pleasant with them.
We hope these simple steps will help you in keeping your seasonal florals fresh for a longer period of time. You don't have to do tons of things, follow these simple steps and feel the difference. Order online florals from the best Pune florist and we will deliver at your doorsteps at no time.