Top 10 Diwali Decoration Ideas for Home
This entry was posted on October 14, 2019 by Blooms Only.
Every year, we think of decorating our home something different and unique and what to do is the biggest question we have each year. But this time, we are here with amazing Diwali decoration ideas to make things a little bit easier. In this article, we will have a look at the top 10 decoration ideas which you can do it in no time. So, let's get started:
Top 10 home decor and Diwali celebration Ideas:

 
Flower decoration:
The main day of Diwali is all about greeting our loved ones, enjoying the savoury delicacies and beautiful floral decoration. This year, do an exquisite floral decor to your house with some of the vibrant and exotic florals.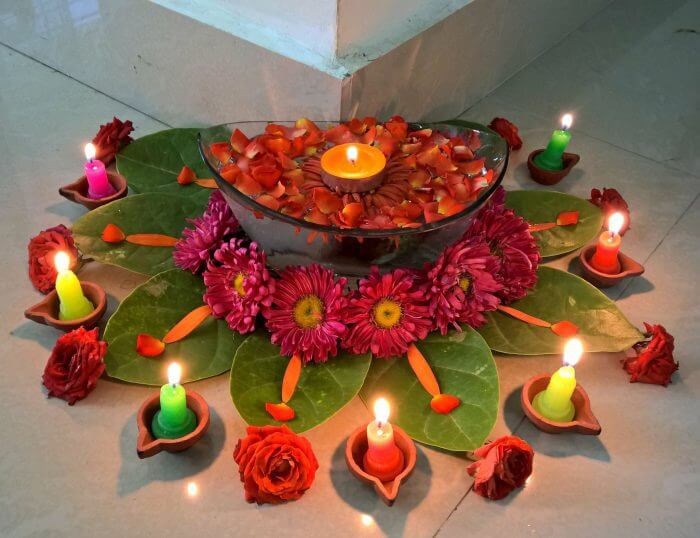 Along with marigold to decor the living room and diyas rangoli, glam up the living room with florals like carnations, roses and orchids.
Glass Jar Lanterns:
Handmade glass jar lanterns are one of the best Diwali decoration ideas. Utilize the old spare glass jars and revamp them with glitters, LED lights or shiny ribbons. Arrange these glass jars in any desired shape and hang them in the living room or in the balcony for amazing festive vibes. Represent the victory of good over evil using these glass jar lanterns.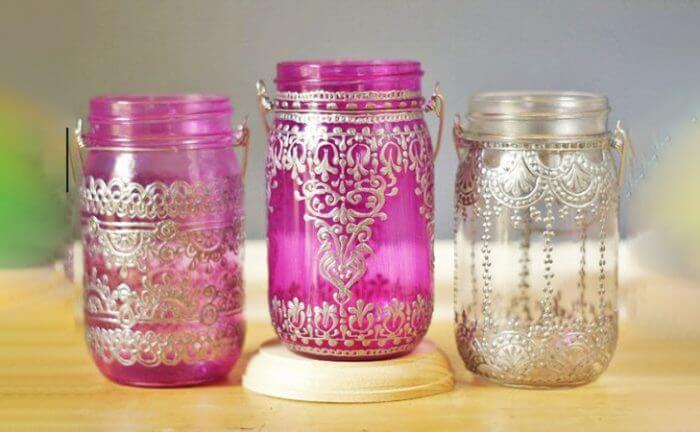 Floral Rangoli
Diwali is a victory of good over bad and rangoli defines its significance. Instead of using colours to prepare rangoli, use flowers and diyas. This type of rangoli will look classy and more appealing to the eyes. You can easily order all your festive blossoms from your nearest popular florist and enjoy quick delivery services at your doorsteps.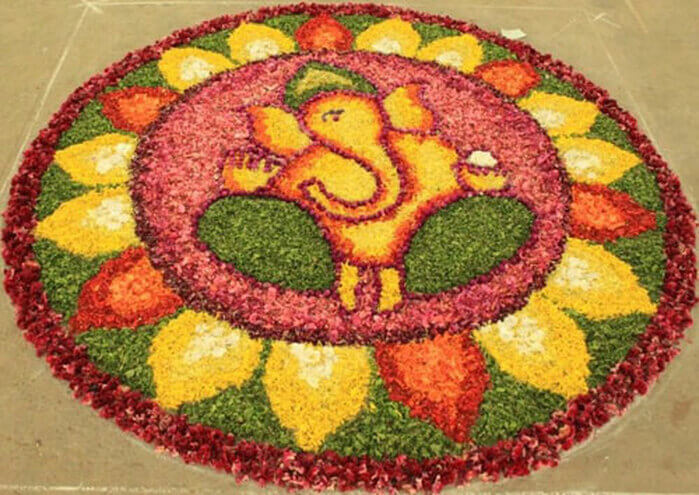 Paper Coneflowers:
Paper coneflower is among the coolest decorative and gifting option. They look beautiful and you can use it in multiple places. Use paper coneflower in your living room or decorate it in your dining area. If you are thinking creative ideas about gifts for your loved ones, this makes a perfect option under home decorations.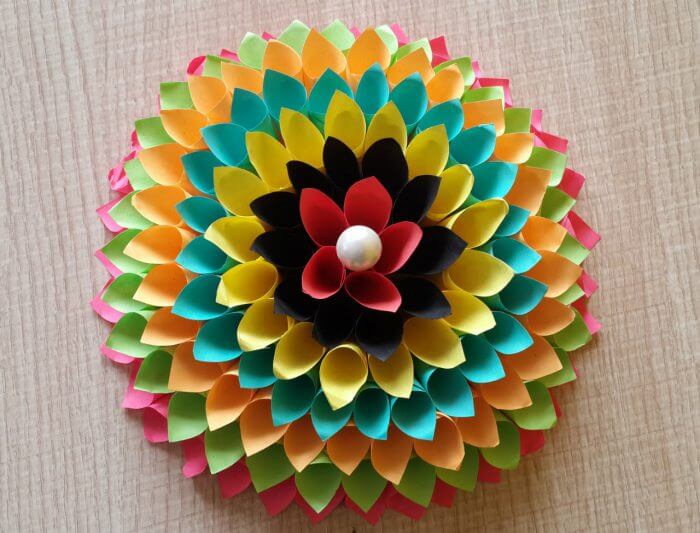 Paper cup lighting:
Diwali lighting could never be this easy before. Create a trail of cups and thread them together. Cut the base of the cups and insert LED light strip to glow up the paper cups. This looks minimalistic and something which is unique to flaunt. This could be among the most unique Diwali gifts for family.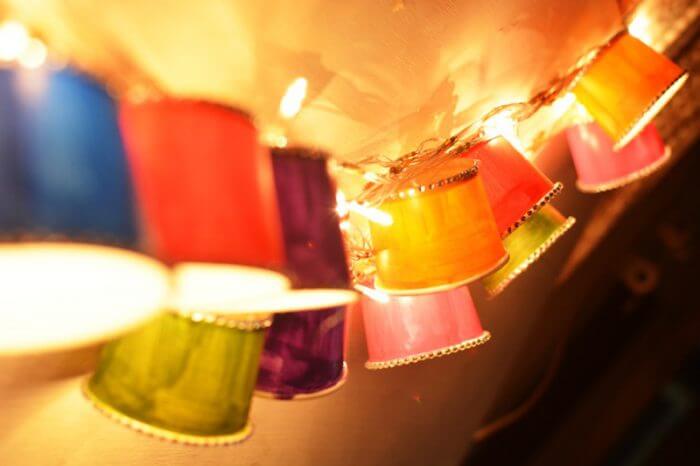 Paper Diya Hangings:
Dipawali feels incomplete without these cute and old-school style paper diya hangings. You can use the diya hangings in your living room, kitchen, or at your balcony. They bring the much needed festive element to the house.
Diwali Gift Hampers
Everybody loves to give and receive Diwali gifts & Diwali sweets. What's better than delicious homemade mithai or some Diwali chocolates. If you are thinking about corporate Diwali gifts, club some chocolates along with a nice pen or a handy diary.
If you want to send gifts outside of city or country, there are many gift stores which offer express delivery service.
Create some extra space
Shift all unused living room furniture to another room to create extra space. As a lot of guests will be visiting your place and you need some extra space. Thinking to upgrade your furniture? We recommend you to go for modular furniture, they are easy to move and customize.
Perfect Diwali gifts wrapping:
The packing of special gifts should also be special, right? Instead of using plastic colourful films to wrap the gifts, use handmade paper instead. These papers look beautiful and give minimalistic look which is also perfect for corporate gifts.
Send Diwali gifts to your family and friends with a touch of nature. You eco-friendly handmade gift wrappers and avoid using any kind of plastic. If you are living in another country and want to send Diwali gifts to India, you will easily find online stores which offer all India gifts delivery service.
New Curtains
When we are talking about fresh Diwali decor, how can we forget curtains? Go for a vibrant colour curtain set for your living room and glam it up with its amazing presence. Find something which will compliment your entire home decor.
We hope you find these quick and DIY tips useful for Diwali decoration. Only a few days left to the biggest festival and it's right time to get started with the decor. Make sure to bring a smile of joy on everyone's face with your love and affection. After all, Diwali is all about people we love the most.