Top 20 Flowers Are Best To Buy For A Wedding
This entry was posted on January 26, 2020 by Blooms Only.
A wedding without flowers is incomplete. Wedding flowers are an important stand out element of the D-Day. It adds fragrance, elegance, beauty, and colour to the occasion. There is a huge range of flowers available in the market to choose from.
Most people plan about their wedding beforehand, whereas others like to wait until they get engaged. If you got engaged and are planning for your wedding or if you are planning the wedding of your loved one (friend or family member), then you have come to just the right place. If you are indeed planning a wedding, then you must be thinking about the best wedding flowers you will need for the whole event. Flowers can affect your wedding in many ways. If you have a theme for your wedding, then you will have to make sure that the flowers you choose, go well with the theme. If you are on a budget, then you should opt for the seasonal flowers and stick with them as seasonal flowers are easy to find and light on your pocket.
Listed below are 20 wedding flowers you can choose from-
Delphinium- This flower is increasingly becoming popular in Indian weddings. They mostly come in pastel shades, and they mean open heart and welcoming. The walls and the wedding stage are decorated with these flowers.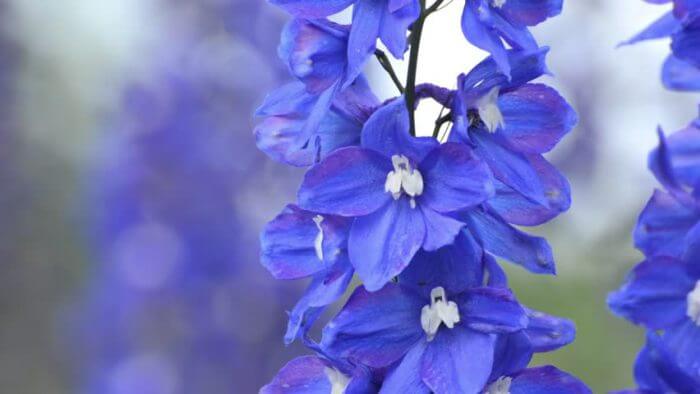 Roses- This is one flower that stands out among the rest. It is one of the most popular flowers in the world and is considered a symbol of love and beauty since time unknown. They come in various colours. They are available all year-round and are easy on the pocket, making them popular and affordable at the same time.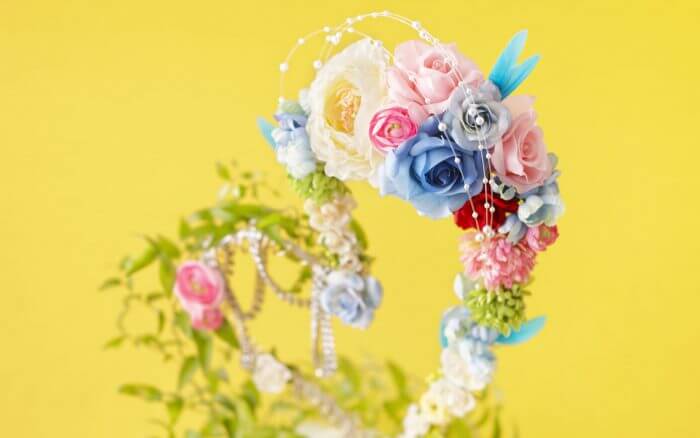 Tulips- Tulips are mostly associated with the Netherlands, but this flower is native to Persia. These days Tuplips are sometimes seen in Indian weddings as well. They come in a variety of hues ranging from white, cream, pink, peach, yellow, red, magenta, purple, and orange.
Chrysanthemums- These flowers are versatile, colourful, and economical. They symbolize optimism, long life, and joy. These flowers used in garlands and wedding bouquets and are also used in decorating the Mandap and other wedding elements.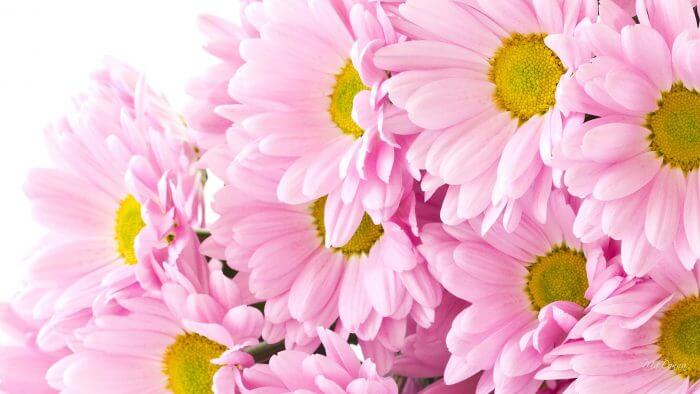 Jasmine- Also known as Mallipoo, these tiny blossoms are popular in India. These flowers are considered to be good luck and are worn in to denote prosperity and future success. These are very economical and are often worn in the braids of the hair of the brides for the wedding ceremony.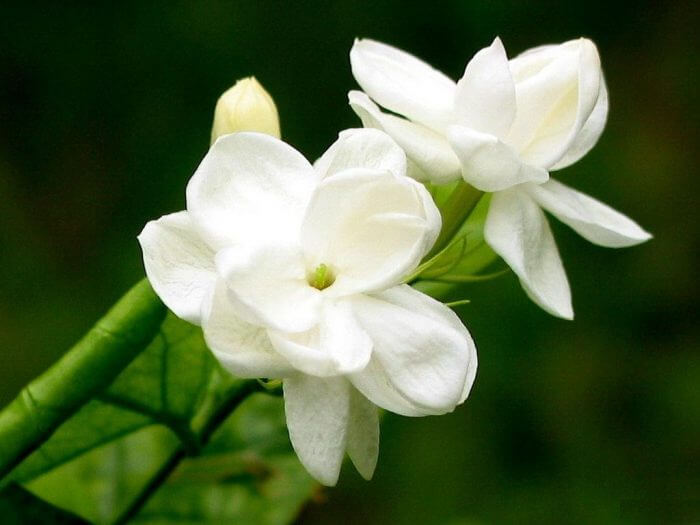 Tuberoses- Commonly known as Rajanigandha, these star-like white flowers are high in demand during the wedding season. These beautiful and fragrant flowers signify happiness and pleasure and are used for wedding car decoration and for decorating other elements like the Mandap, the stage, and the whole venue.
Freesias- These flowers are used to decorate the wedding venue because they are inexpensive and have a longer shelf life than any other flowers. These flowers are fragrant and hence are used in the wedding flower garlands and other places like table centerpiece, stage décor, etc.
Gerbera Daisies- If you are looking for a bright flower that will make the environment cheerful, then Gerbera Daisies are right for you. These flowers come in various shades and will fill the atmosphere with charm.
Hydrangeas- These flowers come in blue, green, purple, and white colours. These are beautiful flowers used in weddings as they make lovely centerpieces and are attractive when used as wedding mandap decoration.
Marigold- These flowers are common in all Indian weddings. It is widely used and is known for its pungent, peppery scent. You can opt for small marigolds or for the large French version. These usually come in yellow, orange, or a combination of colours. These can be used to decorate the walls and pillars of your wedding venue if you want a traditional look.
Orchids- The most common colours of orchids used in an Indian wedding are white, pink, and purple. When used in weddings, these orchids impart an exotic look.
Sunflowers-Sunflowers are large and vibrant and are ideal for Indian weddings. These flowers come in pollen-free versions and are great for brightening up the setup.
Calla Lilies- These trumpet-shaped blossoms come in various colours like creamy ivory, orange, dark purple, mauve-pink, and yellow. These come in two varieties, a large-headed variety, and a miniature version. These can be used in wedding bouquets and other arrangements.
Lily of the Valley- If you are looking for floral wedding decoration, then these little bell-shaped florets are one of the best options. These flowers, when added to the mix of complimenting flowers, enhance the look of the theme you are going after. These are mostly white in colour, but are sometimes also available in very rare rosy-pink colour. 
Peony- These flowers have a strong fragrance and are known for their bright colour. They come in two varieties, the tree peony and the herbaceous peony. These are great for centerpieces, bouquets, and other floral arrangements during weddings.
Ranunculus- If you are looking for an economical alternative to peonies or roses, then you should opt for the ranunculus. These are used for bridesmaid bouquets and boutonniere. They come in many colours like pink, orange, white and yellow.
Stephanotis – "Marital happiness" is the Victorian meaning of this flower and is one of the most used flowers during weddings. These flowers are traditionally used in weddings since time unknown.
Sweet Peas- This flower has a candy-like scent and is an old fashioned favorite in the bouquets for the bridesmaids and the bride. These flowers come in many colours like whites, purples, and pink.
Gardenia- These flowers exude a strong scent that is sultry in nature. They are surrounded by leaves that are dark green and waxy. These flowers are used in bouquets, centerpieces, corsages, boutonniere, and in hair accessories during weddings.
Carnation- These flowers are a popular choice for weddings these days. However, they were once known as a filler flower. Their petals are frilly, and they come in a huge range of colours. These flowers are also available most of the year.
If you are looking for flowers that you will be able to use to make the wedding be the talk of the town, then these are the flowers that you will be able to choose from for the wedding.