Top 5 Flower Decoration Ideas for Navratri Festival
This entry was posted on July 3, 2018 by Blooms Only.
Flower Importance in Navratri Festival
Have you searched or bought one of your best attires for this Navratri? If not, then you still have time to get it. Navratri is the festival of devotion as well as merriment. According to beliefs, Navratri is one of the pious festival when various forms of goddess Durga are worshipped by the people to seek their blessings.

People celebrate this festival with extreme devotion towards goddess and observe fast. These nine days are a complete celebration for people due to dance forms of garba and dandiya.
The nights of Navratri have enjoying the fervor to the fullest with people dancing on garba and dandiya sticks. Though this dance is a traditional dance form of Gujarat, it is celebrated all over India with Zeal and enthusiasm. These dances have been organised on a larger scale by various groups. The atmosphere during this festival is completely mesmerizing. You can make it more enchanting with Flowers for Navratri.
No festival is complete without flowers and Navratri is no exception. During this festival, we may need flowers in bulk for puja rituals and decoration. You can opt for wholesale flowers during this festive season. Don't worry, you don't have to go all the way to wholesale market.
You can get them with numerous flower delivery services that are serving us. These flower delivery services provide quality blossoms direct from the growers and farmers. They take out most care in preserving them as well. They provide flower delivery at your doorstep so you don't have to worry about it. Even internet allows you to search and finalize one of the best flower delivery services after comparing them. Internet shopping is one of the new trends which saves your tome and efforts.
You have umpteen flower decoration ideas. As you have nine days of rituals and celebrations, you have several chances to experiment.
Navratri Flower Decoration Ideas -
1. The place of puja can be decorated with fresh flowers. The decoration around Lord Durga's statue can have flowers.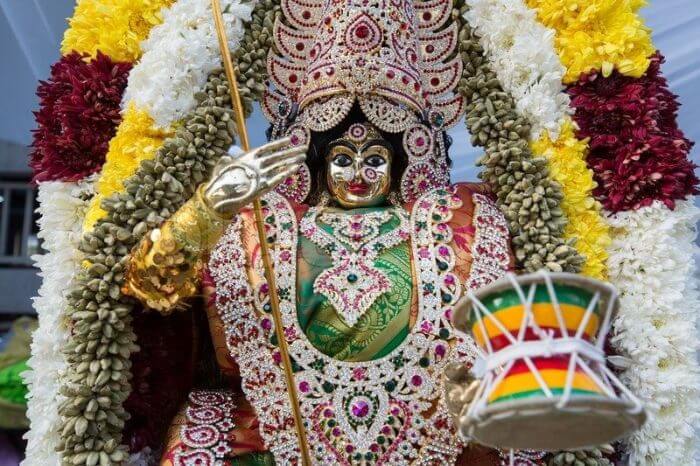 2. Colours are of prime importance for Navratri and each day is recognised with specific colour. You can choosethe colour of that day for flowers and decorate it accordingly.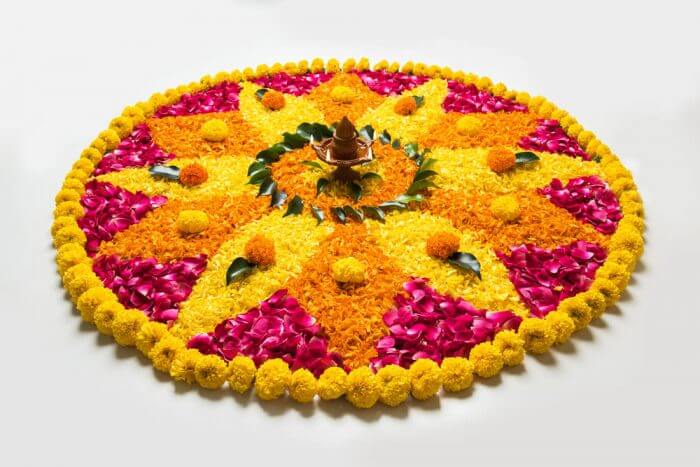 3. Rangolis - You can draw floral Rangoli designs on special days of Navratri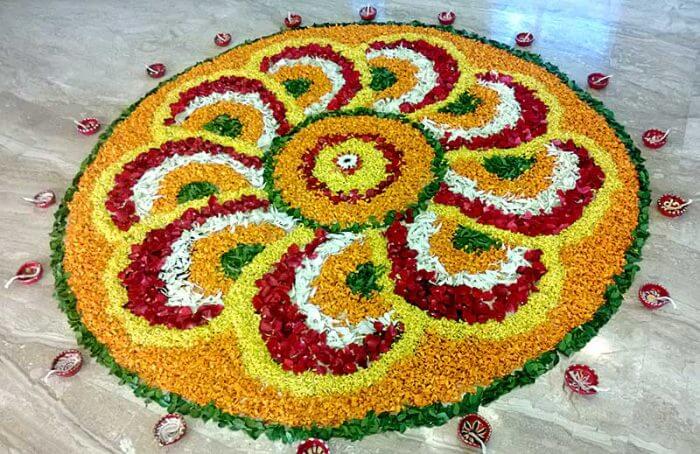 4. House - You can choose Marigold flowers and mango leaves toran on the main door for the festival. Youcan put colourful flower streamers in the house to welcome your guests.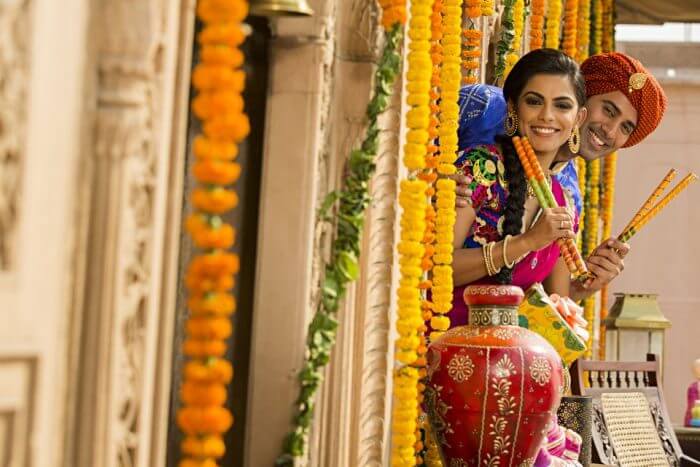 5. Fifth is the place where garba and dandiya forms are supposed to be played. If you are putting mandap for the garba,you can decorate that place with beautiful blossoms. There are myriad ways for Navratri flower decoration ideas; however, you need to use your creativity.
You can rely on these flower delivery services who provide one of the best blossoms. They are not a regular florist but a wholesome flower delivery services who understand your requirements properly. However, you need to do a lot of research before finalising one of them. They are comparatively cheaper than retail florists. They offer much more than blossoms; they have customised flowers options for customers and they also provide complementary gifts like vases, soft toys, cakes and balloons among others. You can depend on them for your supply of flowers if selected wisely.