How to decor Christian wedding with flowers?
This entry was posted on September 23, 2019 by Blooms Only.
Christian wedding ceremony is full of grace, simplicity and elegance. The chants of Bless This Union prayer, the cheerful wedding cake cutting ceremony or the bridal shower day, each moment is a blessing in itself. Christian wedding is the only occasion where we get a chance to see the beautiful amalgamation of western culture and Indian traditions, a mixture of blissful dinner gathering in am amazing ambience with loads of fun in presence of your beloveds. .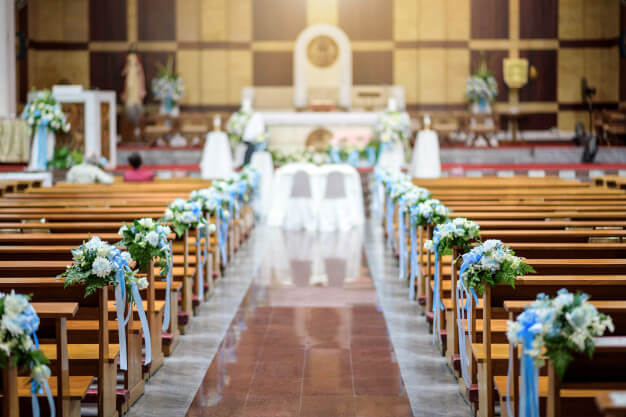 In this article, we will guide you through an amazing guide for how to do decoration for a christian wedding. Right from choosing the perfect blossoms to eye-soothing decoration, we will have a look at everything which you will ever need to make marriage vows memorable to all.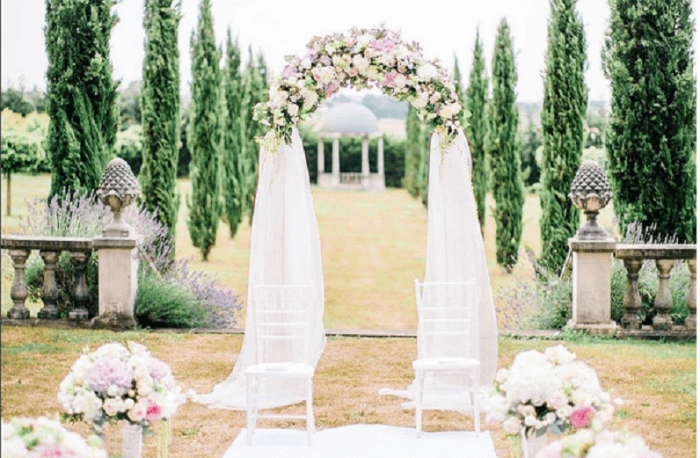 Best ways to decorate the Christian wedding venue with fresh flowers:
Bridal Shower Day
Let's talk about the most fun, exciting and anticipated day of the wedding, i.e bridal shower day. This day is for the gorgeous bride to be and it has to be special, right? At bridal shower venue, decorate the entire place by fresh flowers. You can choose blossoms including red rose, orchids, carnations and white lilies.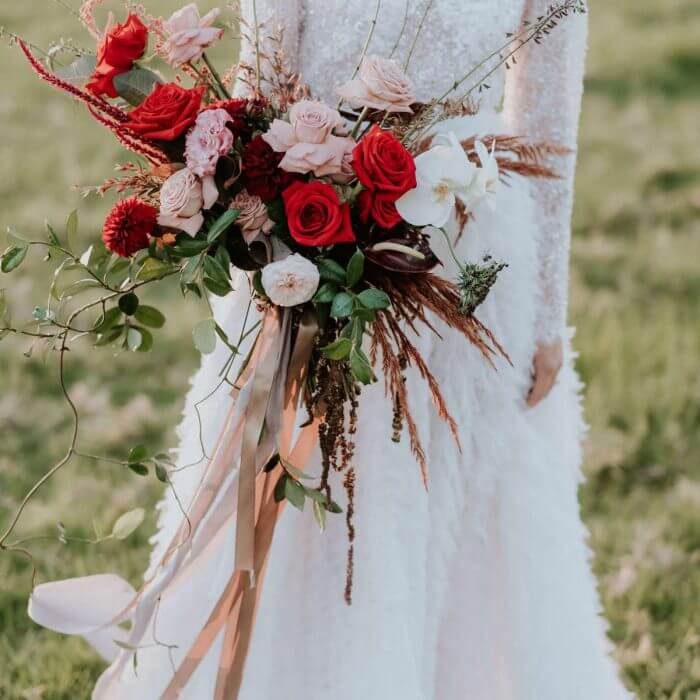 Showe the bride with gifts and fresh florets and make this day a memorable to all. Decide a dressing theme for all friends and loved ones. You can make the shower day theme a royal one like a fairy tale or go for a bride's favourite fictional series characters. Get flowers arranged perfectly on the gifts table, and even decorate the food's table with floral petals. Let the bridal shower day filled with freshness and sweetness of beautiful florets and make this day as the perfect gift to her.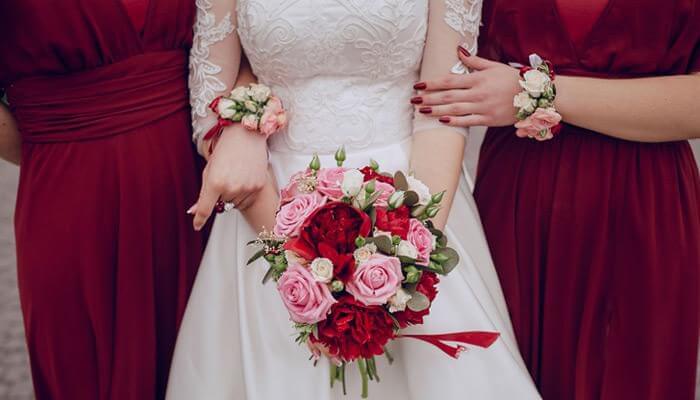 Wedding Mass:
Christain wedding mass is one of the most pious wedding rituals which needs to be special. The flower decoration at the church during the wedding mass should be simple yet elegant. Decorate the church with fresh and vibrant red roses and white lilies.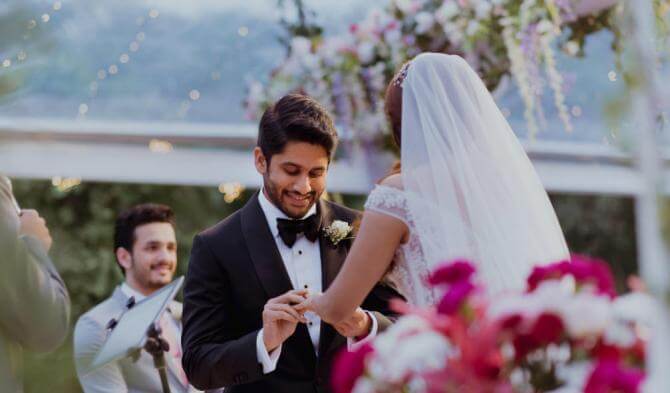 For flower girls, prepare cure tiaras for them. Make the moment of flower gifts walking the aisle with the bride a beautiful one. Ask your wedding planners for a minimalistic floral decor for the mass. And if you are planning to do decoration, make sure you get the flower delivery just a couple of hours before to retain the freshness.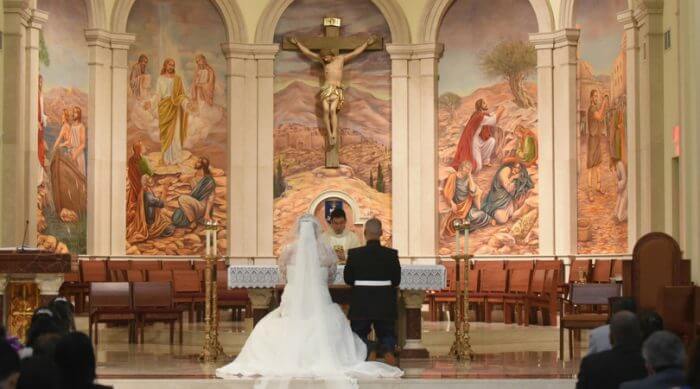 Planning for a destination wedding?
A destination wedding is becoming one of the hottest trends in Indan Christian wedding. Exotic location, new place's vibes, luxuriant photoshoot and blissful floral decor is all you need to make your loved one happy. While planning your destination wedding, it is very important to get everything done in advance to avoid any kind of last moment hassle.
Call and book everything in advance and especially the floral decoration. Ask your florist to suggest some exotic local floral varieties for your destination wedding function. Choosing exotic local flower variety will bring more charm to the entire function.
Classy reception of your big day
Its time for the bride and the groom to meet and greet the guest and make the evening cheerful. You can welcome your wedding invites with a fresh orchid or a rose to make them feel even more special. The reception decoration should be a little bit flashy and more attractive. Go for vibrant colour flowers to match the reception's stage decor. Let the florals complement the white gown of the bride and black suit of the broom in the perfect style.
The Dance
Not even a single Christain wedding be ever complete without the dance ceremony or function. Complement the live band, your favourite songs and jingles with your favourite flowers. Decorate the dance venue with various colours florets including marigold, orchids, carnations, calla lilies and hydrangeas. The venue should feel energetic and here your amazing floral decoration will do the magic.
You can also decorate the stage for newly become husband and wife to do their special dance to all. Use shiny drapes, frills along with florets to glam up the stage for the cutest couple. Along with real florets, you can also use artificial flowers for stage decoration.
Floral Jewellery for Indian Christian weddings
When we are talking about Indian Christain wedding, having floral jewellery is like a cherry on the cake. There are so many varieties of flower jewellery for each wedding function day, deciding a few is quite overwhelming. But, we are here to help. The foremost tip for choosing jewellery is to go matching with your wedding theme.
For bridal shower day, go for a beautiful floral tiara, floral necklace and delicate floral bracelet to compliment your grace. If you are planning to go for an exotic wedding theme for a destination wedding, you can get your floral jewellery customized as per the theme from your designer. Go for theme-based beautiful earrings, a necklace and a stunning floral ring. Even for the photoshoot, these types of jewellery pieces look absolutely attractive.
We hope this guide will help you with complete Christian wedding decoration. Right from bridal shower day to wedding mass and reception, decorate the venue with fresh florals and make every moment fragranceful and fun. Plan every floral decoration in advance so you don't have to rush at the last moment. Let the wedding fun begin and shower the bride and broom with all our heartiest blessings and wish them all the very best for the new chapter of their lives.